The importance of Customer Experience (CX) in contact centers
Offering a seamless customer experience is vital. for the overwhelming majority of customers it only takes one bad customer experience to destroy their emotional loyalty with a brand and negatively promote the company.
Therefore, contact centers are a brand's front line of defense. However, as companies improve their customer experiences, customer expectations will continue to rise accordingly, thus applying more and more pressure for improvement.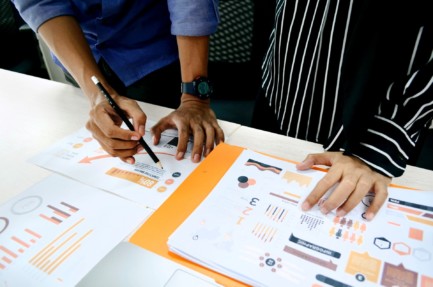 A true omnichannel and personalized experience is essential
Many of today's companies recognize that customers want to contact them from anywhere at any time and from any device and platform. The need for companies to meet their customers on their chosen channel has been born out of an increasingly wide communication landscape. Customers wanted email service because it meant they didn't need to sit and wait on the phone. Then they wanted social channel communication because that's where they're spending a lot of their time. And now they demand support through messaging platforms because consumers crave instant feedback. That's not to say that voice and email have been replaced. They are still the 2 most popular channels for customer service communication.
Communication channels are widening, not shifting entirely. To meet these ever expanding customer needs, and to do so efficiently, companies and their contact centers need to be omnichannel ready. Omnichannel is the concept of having all channels work in parallel around the customer, to create a completely seamless customer experience. But it's more than communicating with customers on every channel.

The great challenge is to immediately recognize customers via the most convenient communication channels. And if they choose to switch channels, they don't want to repeat any information when interacting with the next agent. True omnichannel support ensures seamless transitions and consistent experiences from one channel to the next. This means collecting and harnessing the information gained in every interaction across channels to drive stronger, more meaningful customer relationships, increase revenue streams, and improve operational performance. With omnichannel support, channels are integrated, so agents can view the conversation and maintain context even as they engage across multiple channels. The consistency of the experience keeps customers from becoming frustrated, rather it empowers agents to deliver personalized, consistent service across channels without having to switch between different systems. This ultimately reduces handle times while increasing satisfaction.

An interplay of automation technology and humans
Across all industries and all times, increasing efficiency and lowering costs has always been a driver for automation investments. So there has been a long discussion about the death of the contact center as we know it and a replacement by technology. Even though there's a reason the contact center is still alive it is certain that in the near future automation technology will complement humans to make the contact center work smarter, faster, and stronger. Contact center automation aims to successfully handle some of the interactions through intelligent algorithms without the interference of a human agent.
Users most often encounter contact center automation in the form of chat- and voice bots. Conversational AI as a core component of contact center automation enables customers to express their intentions or questions in spoken or written language. This approach shifts the paradigm of self-service from operating a user interface to engaging in a natural dialogue with a partner. In many cases, customers will be able to fully handle their requests within seconds with the help of a virtual agent.

Automation can impact contact center efficiency on a large scale. The evolution of the contact center means that simple, mundane, and repetitive inquiries can and will be handled with conversational AI, while contact center agents handle the complex tasks that require expertise. Therefore the solution to the contact center of the future does not lie solely in the hands of humans or machines. Rather, we are seeing a blend of the two — in which automation technology will augment human agents to dramatically improve the customer experience and the human touch will be critical in training and managing the ever growing self service automation.

Conclusion
Customer satisfaction is a foundational but fundamental goal for all companies. As everybody knows the best (and cheapest) advertisement is word of mouth from your strongest advocates and business champions. However, that can't be achieved unless the customer is completely satisfied with the experience he or she had whilst interacting with the company, along the length of the value chain. Happy customers can be the difference between the success and failure of any business. The contact center, although changing, is not disappearing rather the importance of customer experience is increasing. While the physical center model may be evolving, we will still see a demand for human agents aided by technology. The contact center will continue to evolve to meet customer needs and acclimate to the new requests of the market.
At Bucher + Suter, we are committed to the evolution of the contact center. Our omnichannel solutions have been mature and out-of-the-box ready for a number of years. We do, however, continue to evolve b+s Connects and its omnichannel capabilities, as the technologies and demands surrounding it, continue to advance. Customer centricity is key in the contact center, and it's our responsibility to carefully maintain the halo of communication channels that connect you to your customers through our CRM solutions for Cisco Contact Center. As we look to the future of improved customer communications in the contact center, we see AI-assisted agents that manage transcription, recognize intent, offer next best actions, and help agents deliver on sales targets. Watch this space! Big things are coming in 2021!