Sustainability at Bucher + Suter
Bucher + Suter is committed to proving that every day is an opportunity to be impactful and make a difference!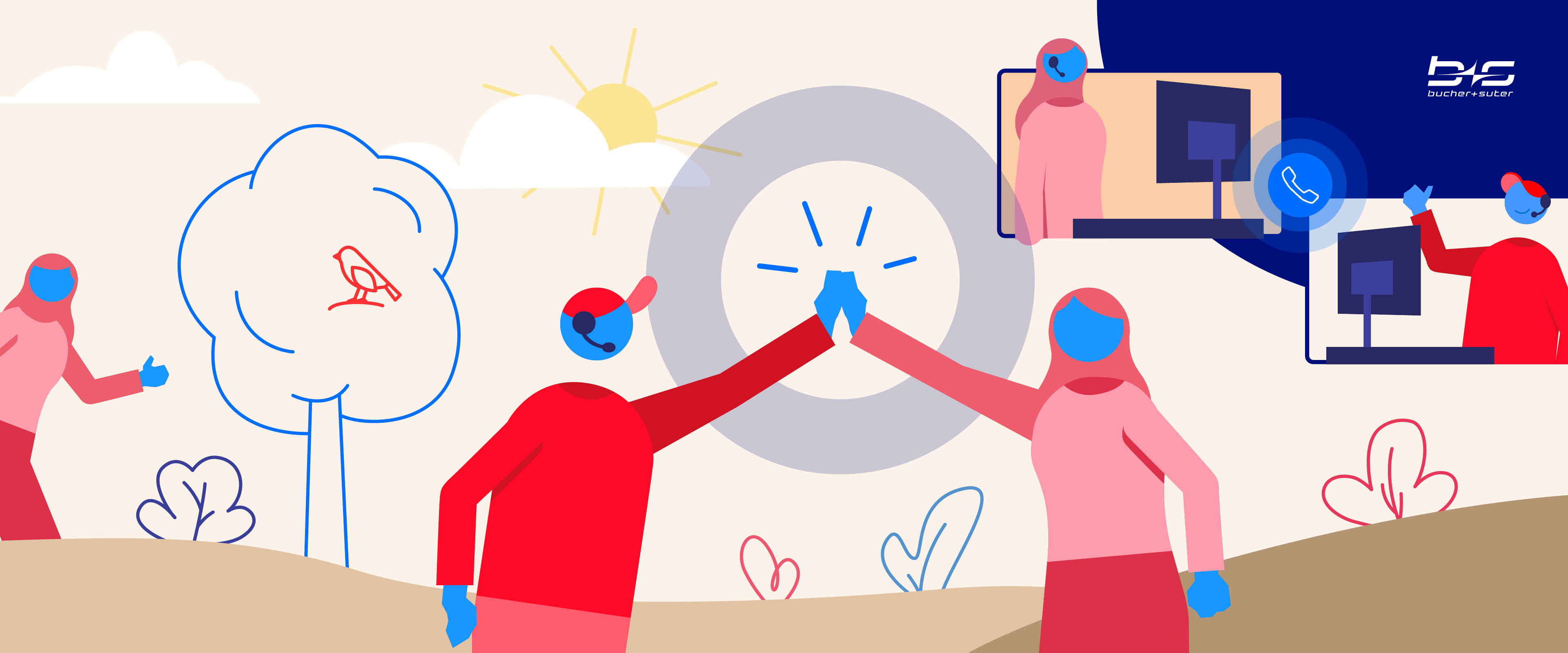 b+s PLUS: our commitment to positive change, sustainability, and social impact
In 2022, Bucher + Suter launched the b+s PLUS program and committed to the Pledge 1% initiative. In doing so, we've pledged to allocate 1% of our working hours towards charitable activities, 1% of our annual profits to commendable causes, and share 1% of our products and services to benefit organizations in need.

Time
Our employees use 1% of their working time for charitable activities.

Profit
The company donates 1% of its annual profits to good causes.

Product
We agree to share 1% of our products, services and assets with those who can benefit.

The b+s Plus program brings awareness to the importance of giving back and makes it easy for us to work as a group to make a difference in our communities.
Amy Gibbons, Customer Success Manager, Bucher + Suter
How we strive to meet our ESG goals
In-office optimized energy usage
Focus on employee welfare
Strict data security policy
Reuse and recycling of retired devices
Ergonomic workspace design
Pursuit of certifications
Consistent opportunities for further development
Zero-tolerance approach to rights abuses
Ecological
Bucher + Suter's recently renovated offices adhere to the latest ecological standards. Additionally, the company prioritizes resource conservation, minimizes consumption, and opts for sustainable materials in promotional gifts.
Social
Bucher + Suter champions a culture of diversity and openness across all hierarchies, putting people—both customers and employees—at the forefront. This commitment has driven the development of holistic strategies for collaboration.
Corporate Governance
Bucher + Suter strictly opposes discrimination and abuse of power, and takes decisive actions against any such incidents. Upholding fairness throughout the organization and fostering a culture of genuine partnership are among our paramount values.
Ecovadis Silver Susatainability Award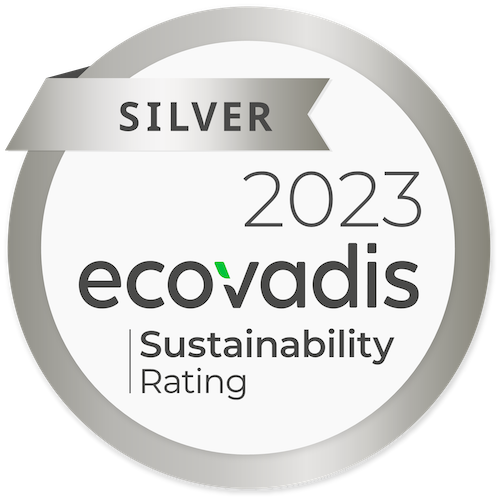 Recognition for our commitment to sustainability
In 2023, Bucher + Suter received the "Silver Label" from EcoVadis, a leading provider of sustainability ratings. The EcoVadis awards system is based on 21 internationally recognized CSR standards and grades companies along their entire value chain. This award highlights Bucher + Suter's determined sustainability strategy and its positive impact in Switzerland.
Learn more about our certifications
Taking action for a better future.
UN Sustainable Development Goals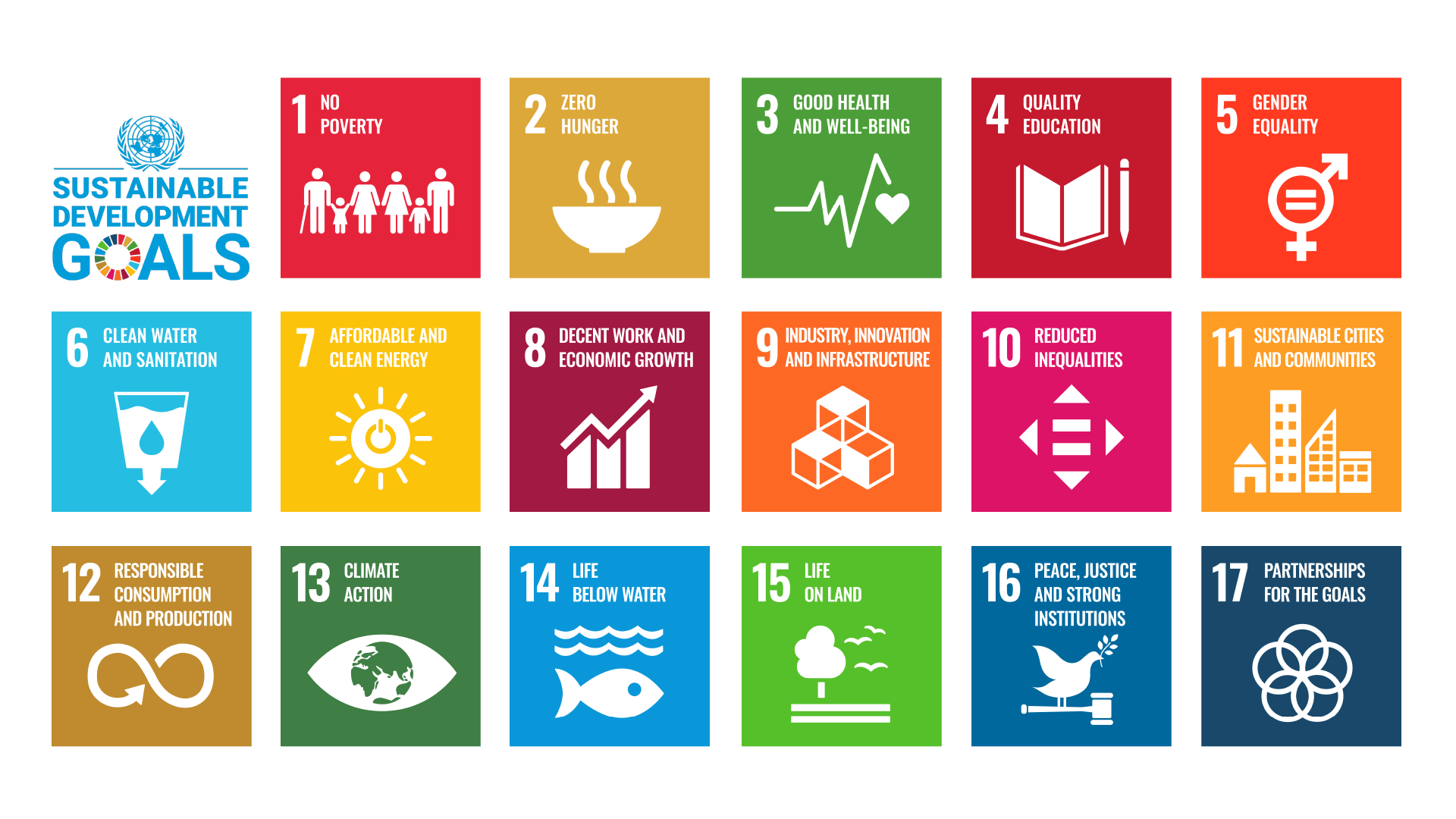 Aligned with the SDG objectives
The 17 UN Sustainable Development Goals (SDGs) serve as a global blueprint to eradicate poverty, safeguard our planet, and foster peace and prosperity for all. Adopted in 2015 by all United Nations member states as part of the 2030 Agenda for Sustainable Development, these goals guide transformative action. While Bucher + Suter supports the entirety of the SDGs (see below for how are volunteer activities have aligned with other SDGs), our efforts primarily resonate with four distinct goals, making tangible impacts in the following areas.
Read more about the 17 Goals here
Goal 3: Good Health and Wellbeing
Recognizing the significance of our employees' health and welfare, we have country-specific health programs and consistently adhere to safety and well-being standards.
Goal 5: Gender Equality
Committed to fostering diversity, Bucher + Suter practices gender-inclusive hiring and promotions, coupled with a stringent anti-discrimination stance.
Goal 4: Quality Education
Our financial backing of the Noser Young apprentice program has facilitated advanced education for numerous apprentices.
Goal 8: Decent Work and Economic Growth
Globally, Bucher + Suter is steadfast in offering fair wages, safeguarding labor rights, and ensuring job security for all team members.
AMY GIBBONS, Customer Success Manager at Bucher + Suter
The b+s PLUS program makes us aware of the importance of giving back and allows us to work together as a group to make a difference in society and in our own hearts.