Bring greater purpose to every message, meeting, and call
Hybrid work & collaboration
Helping the world's leading contact center teams work smarter in remote and hybrid work environments
Webex from Bucher + Suter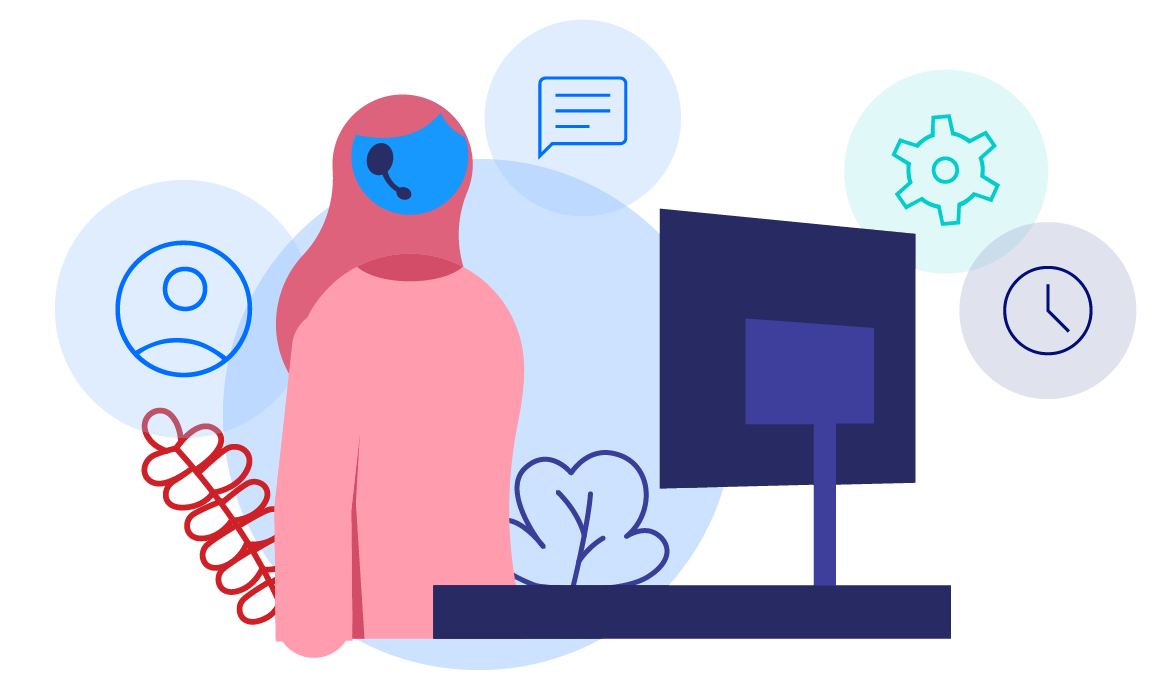 One app for all the ways your team collaborates
Give your people the tools they need to stay connected and work together. From team-based projects to customer care, we'll help you develop and deploy a solution for modern collaboration—all built on Cisco's powerful Webex Suite.
A go-to platform for all
One centralized, cloud-based app for all your internal and external communications.
Powerful integrations
Integrate 100+ business-critical apps and systems, including Bucher + Suter's own suite of CRM connectors.
CRM integration
Innovation at every turn
New ways to encourage focus, support inclusivity, and reward productivity.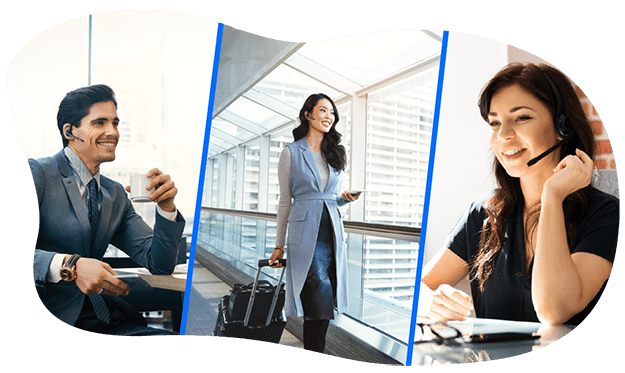 Meetings with more purpose
Host productive meetings no matter who's in attendance and how they're attending—in the car on the way to the airport, working from home, or otherwise.
Webex Meetings
Schedule and join with ease
Make it easy for invitees to join meetings in the office, from home, or anywhere on the go.
Encourage engagement from all attendees
Use in-meeting features like customized stage views, screen sharing, interactive polling, and messaging.
Get the most out of your time
Do more with meeting recordings, automatic transcription, and a host of integration options.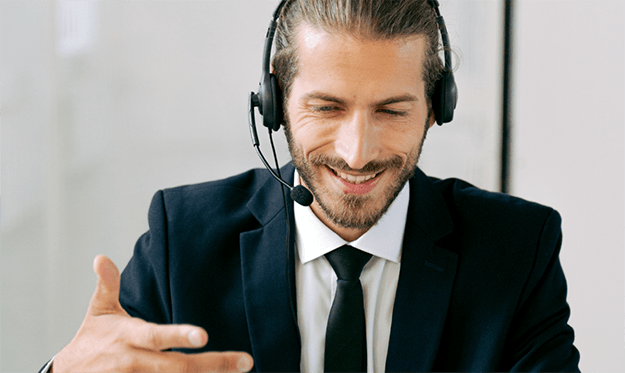 Cloud calling built for hybrid contact centers
Keep your entire phone system integrated and connected with a powerful VoIP solution built on the same platform used by 3.6 million contact center agents worldwide.
Webex Calling
Cloud-based flexibility
A highly scalable, cloud-based VoIP system that's simple to set up, manage, and maintain.
Built for call center agents
Streamlined call management, forwarding, click-to-call, and call-to-meeting functionality.
Calling for all devices
Instant device switching, plus support for Cisco multiplatform IP phones, devices, and headsets.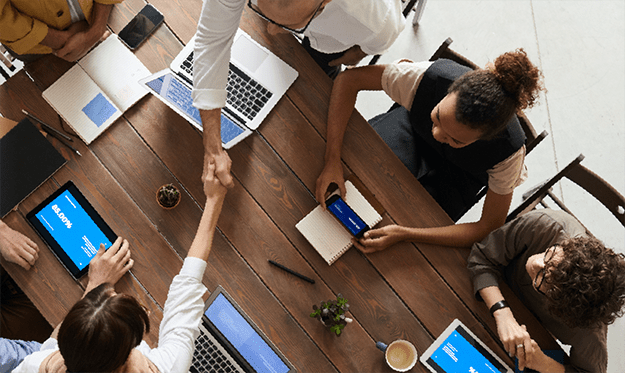 Messaging that keeps teamwork flowing
Communicate, co-create, and share with teammates, even after the meeting is over.
Webex Messaging
Share spaces and important content
Bring collaborators together into shared spaces where connecting, creating, and co-editing is a breeze.
Create project-specific groups & threads
Keep project communications organized and accessible from any device.
Connect your favorite business apps
Integrate with the apps your teams rely on to produce, including Google, Salesforce, and hundreds more.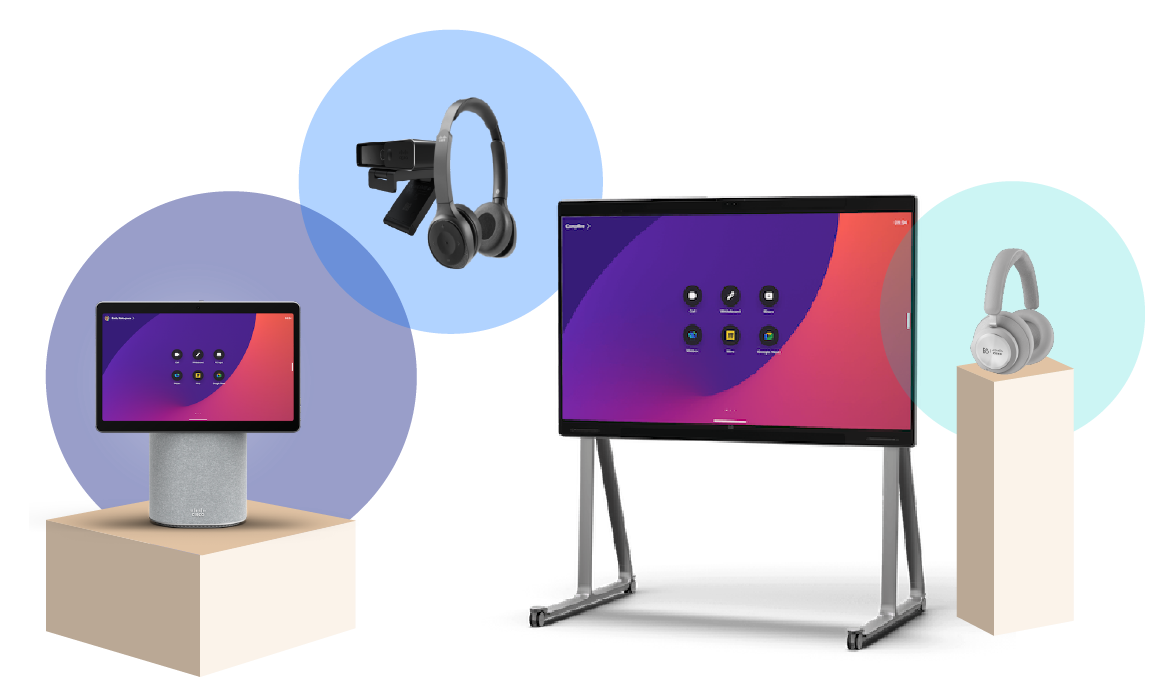 Purpose-built hardware for the Webex ecosystem
From agent-dedicated endpoints to whole-room solutions, assemble the right mix of hardware to power your workspaces.
Webex Devices
Design better workspaces
Give employees and teams exactly what they need to be healthy and productive at work.
Enable deeper collaboration
Put more capability at every desk and in every conference room and shared space.
Stay moving with ease
Move between places, workspaces, and devices, without losing a beat.
Work with dedicated Cisco Webex engineers
For more than 20 years, Bucher + Suter has developed and implemented tailored solutions for Cisco's contact center products and has quickly become experts in its newest cloud platform, Webex.

Cisco Solution Partner
Top-level partner with exclusive access to the Cisco Partner ecosystem.
Certified Gold Provider
For excellence in providing Cisco services and support for our customers.
Premier Integrator
Qualified for advanced architecture and Contact Center Specialization.