Awards and Accreditations from Cisco, Salesforce and Other Big Players
At Bucher + Suter, helping our clients keep their customers satisfied by developing industry-leading middleware is enough to keep the smiles on our faces. But when our solutions and services are officially recognised, well frankly, we couldn't be more flattered. Below is a selection of our most recent industry awards honouring the hard work of our employees and collaborators.
If you'd like to get in touch with us about any of our award-winning connectors or services, please click here.
Value Extend Partner of the Year 2022
It's Cisco Partner Summit week and the opportunity to reflect on our relationship with our closest partner.
With the launch of our global Webex practice, the refinement of our b+s Connects and broader Cisco Contact Center product portfolio, and the upcoming release of our solutions built for Webex Contact Center – it's been a stellar 12 months for everything we do with Cisco.
At this year's summit, we were awarded the Value Extend Partner of the Year for both Switzerland and central EMEA. It's a great honor demonstrating our dedication to our mutual clients' success.
We're immensely proud to have won these awards and of the teams who made it happen.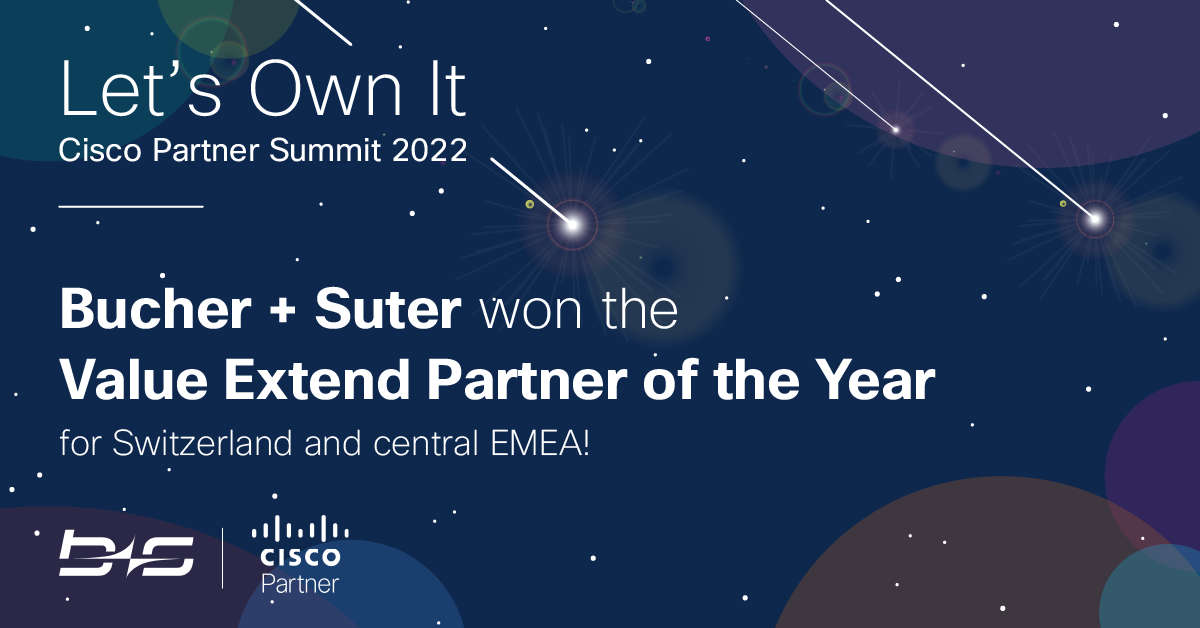 Cisco European Hackathon 2022
We're proud to announce that Bucher + Suter won the silver medal with a real Webex CX use case! You can watch the whole use case on Youtube.
The winning factors:
The solution solves a credible customer problem
The team demonstrated extensive knowledge of the technology
The solution is technically viable
The solution is smoothly integrated to third party solutions Webex, Salesforce, Chatbot, Facebook, Social Messenger
The prototype was built and works!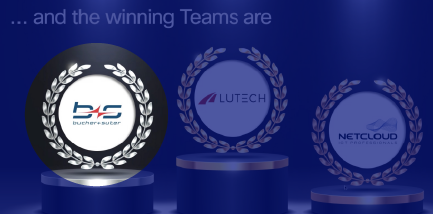 Salesforce Partner Innovation Awards 2021
We're absolutely delighted to be recognized in the communications AND trailblazer ecosystem categories of the Salesforce Partner Innovation Awards.
Thanks to our customers, partners, and all those at Salesforce who empower us to make great solutions for the Salesforce platform. We'd be nowhere without your collaboration.
Big things are coming in 2022. Stay tuned.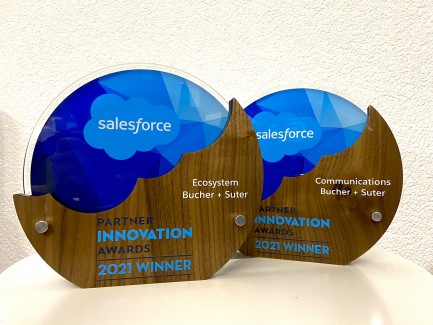 Innovator of the year 2021
We are proud to announce that we have won the Innovator of the Year award from the Deutschen Wirtschaft organization. We were rewarded for our development of a digital service center for health insurance companies, in which we pursue the goal of bringing Germany forward as an eHealth location.
Thank you for your trust in us!
Click here if you want to learn more about our Health Care Service Center.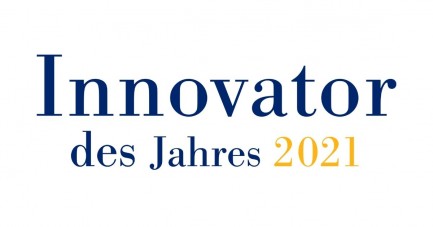 Architectural Excellence Partner of the Year: Collaboration (Germany)
The year 2019 has come and gone, and we had a great time connecting with our partners and friends at Cisco. Receiving recognition for hard work well done is always gratifying. When that praise comes from an organization like Cisco, it means all the more. Thank you!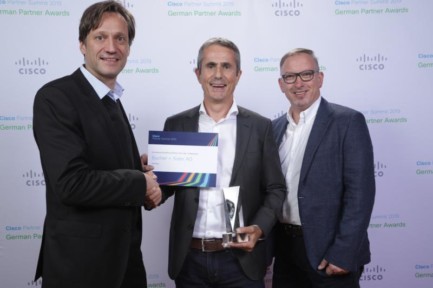 2019 Salesforce Premier Partner
Bucher + Suter is happy to announce that it has been formally recognized as a Salesforce Premier Partner. This designation comes as a result of our consistent efforts to provide customers utilizing Salesforce with add-on software that adds functionality and streamlines businesses using Cisco CTI products. This status signifies that b+s stands out within the ISV partner ecosystem as a leader in providing the highest quality products and service. We work hard to cultivate our relationship with Salesforce and appreciate this badge of confidence in our efforts.
Thank you Salesforce!

Salesforce has and will continue to be the most strategic partner Bucher + Suter has. We so appreciate being honored with this badge that represents dedication of the Bucher + Suter delivery, operations, and sales teams to always putting customers first.
Trent Cook VP of Customer Success
2018 Cisco Solutions Plus Award
At Bucher + Suter, the Cisco CJS Sales Summit EMEAR is a special event and 2018 was no different. It is an event where we get to connect with trusted partners and valued friends. It is here that we seek to ensure that we are contributing to this technology ecosystem by providing the very best products and services possible. We were thrilled to learn that we were selected to receive the Largest and Fastest Growing Sol+ Partner Award for 2018. The award represents the concerted effort on the part of a great many b+s employees who bring consistent dedication and focus to their work, day after day, all year. This award was given to Bucher + Suter, but it is really an award to our employees whose commitment to excellence made it possible.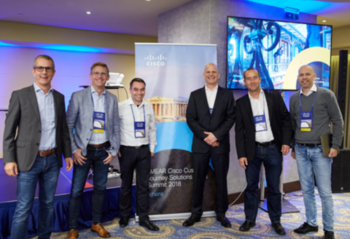 2018 Salesforce Trust Award
Salesforce has honored Bucher + Suter with the Salesforce TRUST Award for our b+s Connects for Salesforce products, designed to integrate Salesforce with Cisco Contact Center & Collaboration.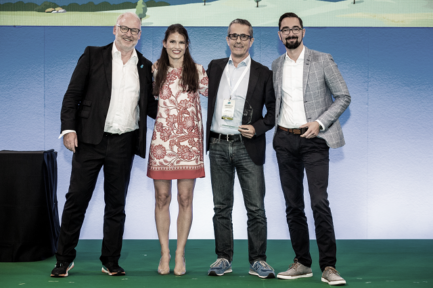 So what is this all about?
b+s provides a collection of middleware "Connectors" that enrich the Salesforce CRM platform & empower businesses to realize maximum value from their investment in Salesforce. Integrated environments empower call center agents to provide outstanding customer service.
The Trust Award is one of four awards (Trust, Innovation, Growth, and Equality) that Salesforce grants to companies that reflect these core Salesforce values. It is selected by the ISV/SI Alliance & Channel/Platform Management Team. Here they recognize Bucher + Suter:
As having a positive and long-term relationship with Salesforce
As a long-term and trustful Salesforce partner
For receiving positive customer reviews
For providing the most trusted solutions to customers
For continuing to be a key part of the Cisco/Salesforce Strategic Alliance
2017 Two Cisco Awards – EMEAR Sales Summit
The EMEAR summit has come and gone, and we had a great time connecting with our partners and friends at Cisco. Receiving recognition for hard work well done is always gratifying. When that praise comes from an organization like Cisco, it means all the more. We were just bowled over this year when we learned that Cisco felt we earned, not one, but two awards: Largest & Fastest Growing Sol+ Partner 2017 AND Cloud Customer Care Partner 2017! This is an honour, and means a lot to the Bucher + Suter employees who have worked hard this year to ensure we stay at the avant-garde of technology solutions in the contact center & UC solution environments.
To Cisco and our partners: we thank you and plan to continue to earn your recognition and respect for the work we do for all our customers.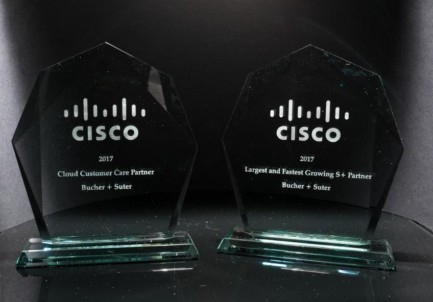 To Cisco, our partners and customers: Thank you!
To Cisco and our partners: Thank you for your persistent cooperation and your confidence in a dynamic yet very consistent and authentic company. We continue to develop at the pulse of innovation and will never lose sight of the customer.
Contact our Cisco Contact Center Experts
If you'd like to get in touch with us about any of our award-winning connectors or services, please click the button below.