Interview – The future is in the cloud
The future is in the cloud
Interview with Jürgen Schick, CSO at Bucher + Suter
It is always the same topics that concern companies: Business communication should be simple and targeted, they want to bond customers more closely to themselves and strengthen their market position. With intelligent omnichannel solutions, Bucher + Suter AG offers convincing solutions. The company has developed a portfolio of Cisco's Cloud Contact Center solutions and is internationally active as a classic system integrator, as CSO Jürgen Schick explains in the interview with the wirtschaftsforum.de.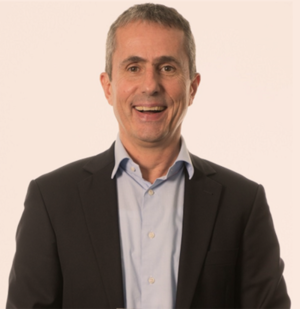 Wirtschaftsforum: Your company has developed into one of the leading system integrators for Cisco Contact Centers and is one of the hidden champions in its market.
Jürgen Schick: That's right, the experts know us, but we want to bring the Cloud Contact Center topics more into the public eye. Every company needs a reliable partner. The company, founded in 1981 by Daniel Suter, originally comes from the field of robot technology. By joining the Noser Group in 1995, we underwent a complete strategic realignment. Today we focus on Cloud Contact Centers, software products and services.
How did you join the company?
I came to IT after studying economics. In May 2000 I had an appointment with Bucher + Suter for Cisco, because Cisco was looking for a good partner for software development to build a front end for an European customer. Later I started at Bucher + Suter as CSO.
How has the company developed since then?
Bucher + Suter has specialised in call centres since 1996. We have been a Cisco partner since 2000, purely as a software partner, addressing only the contact centre sector. We also operate internationally as a classic system integrator. This includes the project business for contact centers with training, programming, customization and so on for global customers. In the meantime we hold virtually workshops with video conferencing.
Which area do you pay particular attention to?
Cloud solutions are definitely very important for us. We recognized early on that cloud services are the future. More and more companies are moving their applications to the cloud. As a Cisco service provider, we regularly operate and update the cloud services platform. Although our cloud services offer a high degree of standardization, they still leave room for flexible solutions thanks to hybrid solutions and open interfaces.
What is driving the market?
Cloud is the topic. Many companies are asking themselves 'To Cloud or not to Cloud'. Everyone knows that the cloud makes you a whole lot more agile. We can't ignore the DSGVO and the requirements of the industry. As system integrators, we have to make sure that we offer cloud solutions that comply with legal requirements. Then the issue of security is no longer a problem.
What other focal points do you see?
The topic of AI is also driving us forward. We implemented a voice system for a customer that allows end customers to enter meter readings or change payments on account without the involvement of an employee. This was already fully automated in 2010. Early on, we looked with the customer to see which business processes could be automated to save costs. This trend will intensify. I think it is a very exciting topic. Business is currently being driven strongly by the big players like Google, Microsoft and Amazon. At every board level, digitalization, Cloud First and AI are on the agenda. Companies need to cut costs, increase efficiency and automation levels. The demands are great, but we love the challenge.
How does Bucher + Suter differ from other providers?
We think long-term and also accept longer start-up times if we are convinced of a product. Moreover, despite our size, we have managed to retain the family character. And the right focus is important. We live by focus, and in everything we do, we want to be the market leader. We are in the integration of CRM solutions with the Cisco Contact Center worldwide, as well as a Cisco Contact Center System Integrator in the project business in Europe. We remain highly specialized craftsmen and say what is possible. The trust in us is high, and everyone who works with us knows immediately that we are a reliable partner that is associated with quality, efficiency and success.