Make the Most of the Virtual Cisco Live 2021
March 30 – April 1 (depending on timezone)
In the past year, many canceled events, from concerts to conferences, have been replaced by virtual ones. And in the process, many people are realizing that moving events online isn't just about damage control: it brings many benefits of its own. As a Cisco-dedicated partner in the contact center space, Cisco Live is one of our favorite events of the year. Cisco Live is like a Cisco festival, filled to the brim with everything that's going on in the Cisco world. It's an amazing assault on the senses, and we're gutted that we can't be there in-person this year. However, whether in-person or virtual, Cisco know how to put on a show. With that in mind, we signed up for this year's virtual Cisco Live 2021, and we are excited to see all the keynotes, in-depth technical education sessions, and hands-on labs. We thought a lot about how to prepare for the event, and we've summarized some tips for you on how to make the most of your online event:
Get familiar with Webex and register
If you're a Cisco partner or customer, chances are you're familiar with the ins and outs of Webex. But if you're not, don't wait until your first session to familiarize yourself with the platform Cisco will be using. Make sure it works properly on your computer or device, otherwise you could wind up frustrated and distracted and may even miss out on part of the content. The opening keynotes are always special, and you really don't want to miss a second. These may sound like trivial details, but the less you have to think about the tools – and the more fluent you are in using them – the more you'll be able to get out of your sessions.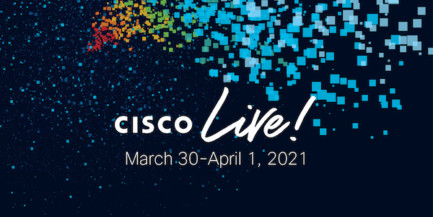 You should also think about which pass suits you. Do you think a free Explorer pass is enough, or would you like to upgrade to an All-Access pass? You can access your Cisco Live 2021 Attendee Resource Center and click the 'Upgrade Now' button under Order Information. The difference in session options for free and paid attendees is quite significant, so you'll want to check the session catalog and make sure your pass gives you enough access.
Familiarize yourself with the session catalog
The session catalog is where you can find detailed information about sessions — a list of speakers, session descriptions, and more. It's open now, so you can already fill your calendar with the sessions you want to be a part of. Create a favorites list, so that it will be easy to build a schedule which includes the sessions you really don't want to miss! Also keep in mind that Connect Learning sessions are subject to availability and are offered on a first-come, first-served basis.

Don't forget to block your calendar, so you can engage every element available, whether the presentations, handouts, partner booths, and networking. This event is meant to foster cross-geographical, cross-functional learning and a break-down of knowledge silos. Furthermore, there are Q&As, chat sessions with other attendees, and you can also reach out to participating partners to ask about their solutions – all great ways to get the most out of the event.
Block off time in your day to attend, especially if the sessions are live rather than pre-recorded. Attending a session live brings huge benefits, such as interacting in real-time with other attendees and having your questions answered directly by the speaker.
Enjoy the event with friends and cut out the distractions
Even though we are not able to be in the same space physically, you can still agree to attend some or all of the same sessions with your colleagues and friends. Having others involved in your Cisco Live experience can help boost your motivation, increase your attention, and provide some accountability for learning. Keep in touch with your colleagues over Webex and share your instant feedback.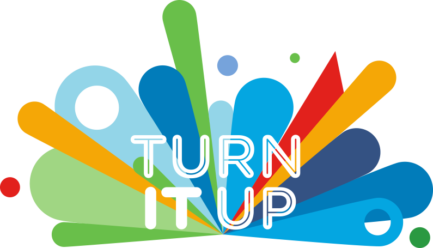 A big issue with virtual conferences is that they don't require us to leave our home and so it is more challenging to focus our attention on the event. It will be very helpful to turn off notifications, close your social media screens tabs, close your e-mail, and in general, getting rid of any digital tools that are not part of the Cisco Live experience. There are going to be scheduled breaks throughout the day, so we suggest taking advantage of those for any essential non-conference activities. Last but not least: don't forget to stay hydrated and snacked up!
As you can see, virtual events bring many benefits of their own: you still get all the amazing information and insights from speakers you would normally have, whilst not having the time and financial commitments you normally would to attend these events in-person. Also, you can attend the entire Cisco Live whilst in your pajamas! At the same time, virtual conferences are creating new challenges for attendees, like the potential for technical hiccups and the inability to network face-to-face. So we think attending a virtual event requires some different planning in advance to get the most out of it but if you dedicate time to prepare your schedule, get familiar with the technical requirements, it can be a great alternative to its analog counterparts.
As a trusted Cisco partner, Bucher + Suter are dedicated to providing solutions for Cisco and Webex Contact Center.