The art of customer success and the guidelines to help you succeed
The satisfaction and happiness of your customers are a direct indicator of the health of your business, and if you're Bucher + Suter customer, in many ways, ours as well. Consumers can feel anxiety, excitement, or a combination of the two when making any significant purchase. As a business, it is your job to ensure customer value is achieved as quickly as possible and to alleviate any friction along the way, ensuring renewal, growth, and preventing buyer's remorse. Developing an intentional system to ensure customer success is critical to any successful business.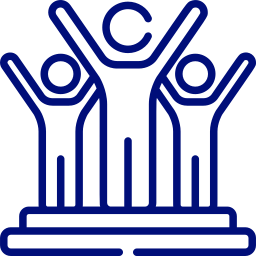 Enter the Customer Success Program
Every company should care about the success of their customers. It doesn't matter if you're selling a service, product, or solution; your customers' success is fundamental to your own success. According to HubSpot, growing companies are 21% more likely to prioritize customer success than stagnant or declining companies. This statistic reflects the importance of customer success to help one's business flourish. One may assume that growing companies have more resources to delegate toward this aim. Still, the focus on customer success is a causal component of their business growth, not the other way around.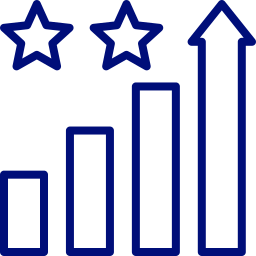 The objectives of customer success
Nurturing your partnership
A direct effect of prioritizing customer business outcomes is that your business will be associated with positive value-creating experiences. Customers have options when deciding where to spend their money and will likely choose a competitor with a better reputation and relationship should they not live up to expectations. Creating and fostering this relationship ensures you know your customer and demonstrates that you value their opinion about your shared business.
Reducing churn
Transparency is critical to gaining trust and ensuring a successful partnership. Knowing that customer success is not a paid service, but a value added to the customer and the business is critical. Through successful, bi-directional collaboration, the customer has a way to achieve an ROI ideally greater than expected. Still, the customer success team identifies and transparently relates that the goal is renewal and expansion, where and when it makes sense for both parties.
A high churn rate is the profit-killer of any business model and may even have downstream effects on acquiring new customers.
Increasing revenue
Acquiring new customers may help build momentum, but by focusing on the "total lifetime value" of a customer, retention is where the actual ongoing revenue is. Most value is generated throughout the lifecycle of a customer relationship rather than a single sales event. This is common in many business models as client acquisition costs outweigh initial revenue, while the price to obtain renewals is significantly reduced or removed. A well-deployed customer success program will help find "moments of truth" – the points in which your customers have an opportunity to form an impression of your company or what you offer. Moments of truth can help increase recurring revenue by identifying ways to add more meaningful products and services to the customer, improving usage, and expanding while simultaneously reducing churn rate.
To sum it up, the primary customer success objective is to retain customer loyalty while providing lifetime value.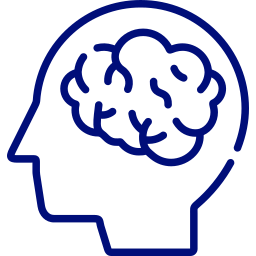 The psychology of customer success
The marketplace has grown significantly with the internet age, and attention has become the new world currency. The influx of social media has oversaturated the noise in the market, making it more challenging to stand out and acquire new customers. If a customer isn't happily engaging with your business, there are potentially hundreds of other firms and avenues for them to have their needs met. To analyze the psychology of customer success, we will identify how it differs from customer support, explore the philosophy of customer centricity, and navigate the process of customer tiering.
Customer Centricity

For an organization to achieve customer success, its operational frame of reference needs to switch towards customer-centricity. This top-down, bottom-up, and all-encompassing mindset means understanding what your customers value and putting that at the forefront of your business. Adopting a customer-centric culture within your company is a win-win for you and your customers.
Changing the mentality from "yes, we can do that" to "what is the goal of this request?" is essential during the Acquisition, Onboarding, Managing, and Loyalty phases of a customer's journey. Customer success is not dependent solely on the customer success manager (CSM) – it truly takes the whole village to create the trusted advisor status!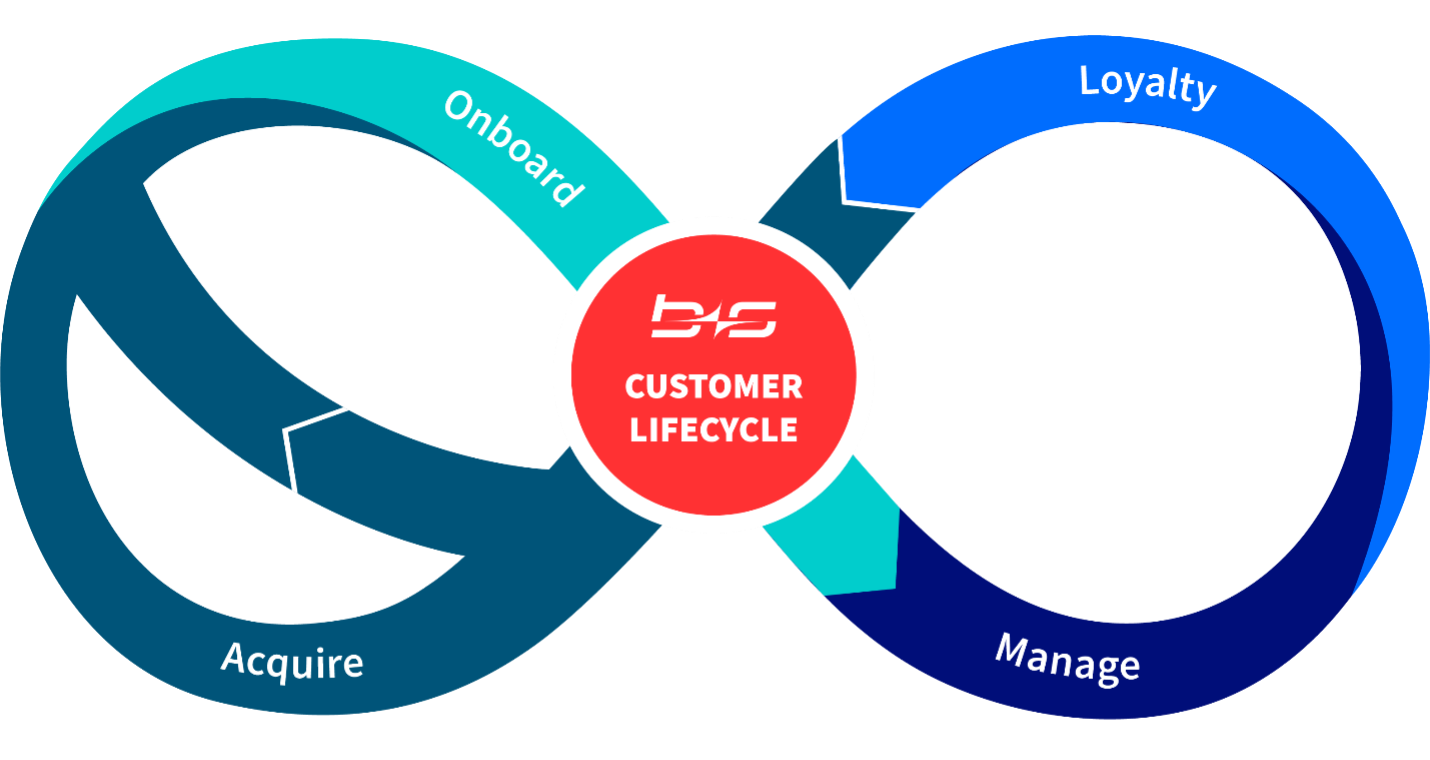 Customer success ≠ customer support
How should one think of customer success? Well, as the equal and opposite of customer support. Two sides of the same coin but different in their respective processes.
To run a successful customer success program, companies must proactively optimize value for their customers. In contrast, customer support is geared towards having measures to alleviate dissatisfaction with an already deployed service or product.
Simply put, customer success is proactive, while customer support is reactive.
Customer Tiering
One of the first steps in ensuring all customers have a partnership with the business is understanding the importance of the relationship amongst all your other partnerships. Customer tiering can help your organization maintain focus where it's needed. While every customer should be treated with the same respect, it is vital to understand and map the hierarchy that exists within your customer relationships. Understanding a customer's projected lifetime value is critical when implementing a customer success program.
Having well-defined "tiers" can help to organize and structure the program. Customers can be placed into categories such as Diamond/Gold/Silver based on annual and lifetime contract value metrics.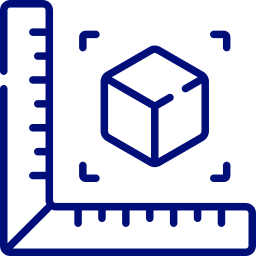 Measuring customer success
Here we will explore several measurements worth considering when implementing a customer success strategy:
Customer renewal rate in the SaaS world is the number of customers who renew divided by the number of customers up for renewal. It is the underpinning metric that represents the success of both your product and your customer success program. While a renewal rate above 80% in the SaaS world is the benchmark, customer success programs aim to continuously improve on that percentage.
Customer lifetime value (CLV) measures the revenue earned from a single customer over time. This is a foundational metric to consider for optimizing ROI and sustaining growth. CLV ties in several other metrics to produce a value score, such as a customer's acquisition cost, up-sells, and renewals.
Net promoter score (NPS) is a critical metric to classify customers in their likelihood to recommend your brand to friends or colleagues. NPS is a score given to you by your customers, who, based on their answers, can be subdivided into promoters, passives, and detractors. NPS = % promoters – % detractors. So if 40% of your customers were promoters, 10% detractors (and 50% passives), your NPS would be 30. NPS of 30 and above are generally regarded as good, and NPS of 70+ are regarded as excellent. However, this can depend on the industry, and while benchmarking against industry standards can be a good start, we recommend you focus on improving your own NPS over time.
A customer satisfaction score (CSAT) offers a more defined metric for the often-general concept of customer satisfaction. When the data is compiled and analyzed, CSAT calculations are a valuable predictor for customer retention. CSAT is measured through customer feedback, often gathered from a single or set of follow-up questions such as: "How would you rate your overall experience with the goods/service you received?"
Becoming proactive through data-driven decisions
To further ensure value, a customer success program needs clear indicators for measuring the health of its customers. You can start small and utilize the data at hand. Here is a list of several considerations that Bucher + Suter use when determining the health of a customer:
Seat utilization and version
Services used or unused
Portal and event engagement
Renewal pipeline and add-ons
Advocacy, feedback, and referrals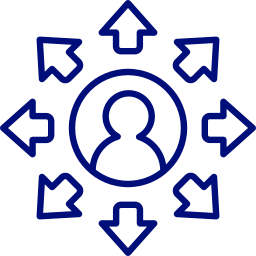 Drive – proactive methods for customer success
Adoption
Adoption will be a driving factor toward the sustained growth of your business.
You can help improve adoption by continuously showcasing product highlights, promoting and reacting to feedback, and encouraging customer stories that present the fundamental value proposition of your goods or services.
Moments of truth
Once you have acquired clients, an expansion program can help drive the value of your customer relationship to greater levels. It is up to a CSM to coordinate and identify when a customer might need more. Acting as a consultant to not just react to a request but seek to understand the proposal will generate these "moments of truth," where your customers witness the value you offer first-hand in new ways. When these occur, the new sales and CSM alignment are critical to developing the account's expansion opportunities. Expanding what you provide to your customers will simultaneously boost the value they bring to you.
Loyalty and evangelism
Now that you have acquired customers and worked on expanding their value, it is time to consider advocacy as another driving growth factor. However, it is important to note that advocacy is generally not something that happens overnight. This process takes nurturing to see real value, but transparency is critical to tell the customer your intentions. Here companies can leverage customer and partner reference programs to generate reviews, success stories, and ROI analyses that will serve as advocacy signals for new potential clients. Lastly, don't forget that customers can also use this data to their benefit. Showcasing the fantastic things a customer does with your products or services may also enable the customer to show their customers they care!
So, you have happy customers who have helped generate additional interest in your brand through the advocacy efforts you have implemented. Retention is perhaps the most considerable lever driving sustained revenue. Brian Balfour, former VP of growth at HubSpot, has boldly stated, "if your retention is poor, nothing else matters." In the end, this is why the customer lifecycle is now best represented as an infinity loop, and not a funnel – to ensure you always baseline business objectives and expected value as they WILL change over time.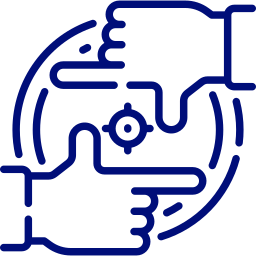 Customer-focused events and touchpoints
Hosting customer-centric events can help to show that you care. They allow you necessary face time with one another. To understand each other's challenges beyond what's within your existing contracts. Depending on your line of business, these could include small focus groups, larger advisory boards, or even large-scale events with hundreds or thousands of people. In every aspect, the primary goal is to develop a partnership and a sense of community.
Focus groups & references – Getting customers to talk 1:1 with unadulterated input creates trust, even if it 'spills the beans' about unhappy experiences. We all have bumps in the night, but it's a massive win if your customers can relay to each other that you are there to help when they occur.
Advisory boards – Given the right circumstances and engaged customer community, an advisory board is another way to create a tight nit community that provides essential, timely, and insightful information to your company. It also enables your customers to see the details of your planning, allows you to speak freely, and creates ultimate transparency. This is also a great way to culture brand advocates.
Appreciation event – Lastly, if possible, removing business talk from the equation can be a great way to say thank you. It can be an opportunity to show your customers how much they mean to you. We've found that throwing an intentional appreciation event is a unique way to give back to customers and set yourself apart from the masses. In addition to customers and partners, you may choose to invite prospects as a way to attract new business and raise brand awareness.
At Bucher + Suter, our events are a cornerstone of showing appreciation to our customers and partners and developing our community. We pride ourselves on being a little different, and we think that is reflected in our events.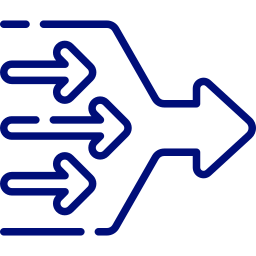 Bringing it all together
Customer success is a mentality and a program but not a single-person effort. It is more of an organizational campaign designed to achieve maximal value from the customer-company relationship on both sides.
The mission is to create the experience customers want upfront rather than waiting for occurrences of external dissatisfaction to recalibrate internal efforts. In this pursuit, continuously and objectively assessing customer health and taking action based on insights remains a necessary part of the process. As such, the CSP is a holistic customer experience view across services, products, and content to help guide customers through a successful journey to attain intended value.
Remember– a customer success program is never a finished product; the strategy and implementation will need to be continually refined as your business grows and expands. Additionally, customer success trends are fluid and ever-evolving. The most fundamental objective is to infuse the mindset of proactive customer success into the ethos of your business while taking incremental steps to curate the program over time.
The journey is a work of art. Customer success will hopefully ensure that this one-of-a-kind fingerprint is created and tailored to each individual and customer to create the best customer experience.