Why CTI matters in the contact center
How CTI (Computer Telephony Integration) becomes a recipe for success in customer service
The use of Computer Telephony Integration (CTI) systems offers enormous relief to contact and customer service centers, as they often receive a high number of calls, whilst simultaneously being under continuous pressure to improve productivity and workflows. The use of CTI technologies saves business costs in the long-term and makes processes more flexible, which further pays off for companies by empowering them to scale quickly. It quickly becomes clear that CTI technology can be an incredible asset for multiple contact center stakeholders.
The contact center agent – employee experience:
With a CTI-enabled contact center, the customer relation management system can remain the source of all customer data, as well as all of their interactions with the company. The customer profiles on your CRM are the knowledge pool and its effectiveness can be further enhanced through a variety of added functions such as recording integrations for PCI compliance and analytics.

Without leaving the CRM, agents can simultaneously make outgoing calls whilst also updating any relevant contact information and synchronizing it with the customer's profile, so that both the CRM system and the phone system can be unified. This simplified information technology saves overhead costs and does not require complex infrastructure. Such targeted data-integration speeds up work processes, reduces call handling-time and increases service quality through fast, precise and flexible work-flows. In the long term, CTI technology can be used as a holistic omnichannel approach to the customer center, which increases the benefits many times over.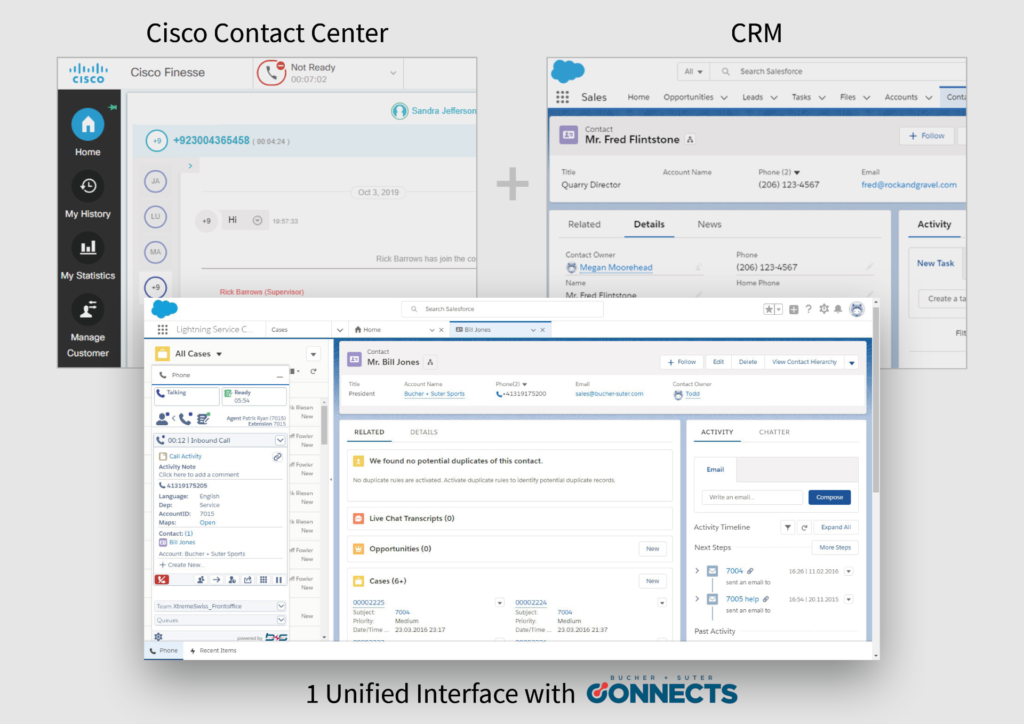 Contact center customer – improving the customer experience
Customer service is a central aspect of any customer relationship strategy. The customer should receive the full attention of any agent and a fitting and enjoyable customer experience. Through the implementation of CTI technology, the customer will also benefit from less friction and errors. A complete customer journey is thus created and the quality of customer conversations is increased as less time is spent on collecting information and more on serving the customer. Therefore, the customer will feel that the agent assisting them is more attentive and better equipped to handle their concerns and customer satisfaction will increase.

Contact center supervisor – quality made easy
CTI not only benefits agents and customers, but also enables supervisors to achieve their quality assurance goals more effectively. Features such as remote call management and monitoring, and access to real-time statistics, mean supervisors get the full overview they need to run their contact centers. They can also covertly listen in on agent calls, allowing them to track call-quality, agent performance and customer satisfaction. CTI also helps empower unified reporting for a holistic view of contact center operations and staffing, giving supervisors the overview they need to run a lean and effective contact center. In the long run, efficiency and quality can go hand-in-hand.

Bucher + Suter uses CTI technology to provide agents with a 360° view of the customer at all times. b+s Connects is the leading solution for Cisco Contact Center agents to use business critical applications such as Salesforce, Microsoft Dynamics, and ServiceNow as their single unified desktop. Tailor-made for contact centers that strive for efficiency and continuous improvement of the customer experience, b+s Connects is designed to fully leverage all facets of CTI technology.