What was once a simple Call Center is now a Contact Center. Using new channels of communication, they have made the old technologies obsolete.
The omni-channel customer experience is forever improving, requiring players to adapt to new developing technologies. The options here are:
– An on-site solution (On-Prem)
– A CCaaS (Contact Center as a Service) solution, or
– A managed cloud solution
Let's take a closer look at the differences between each of these alternatives in the battle of the Contact Centers:
On Premise – Contact-Center – The on-the-ground solution
These days, many companies have on-premises solutions installed in their physical location. With this solution, licenses and hardware are purchased and new versions promptly integrated through a maintenance and upgrade contract. The hardware and software are also regularly maintained. Regardless of whether their Contact Center is fully up-to-date or needs improving, many companies have been working with the same provider or the same solution for years, staying true to the motto of "never change a running system". However, what this approach fails to take into account is recent happenings on the market: A modern solution approach can be significantly more efficient and more economical!
CCaaS – Contact Center as a Service
With the CCaaS model, all customers use the same software instance which is made available on the provider's platform.
The benefit of this approach is the financial flexibility:
A company can then purchase the software when they need it, or cancel parts of it or the entire package if they don't need it anymore or only need it during certain seasons, for example. CCaaS is also an OPEX business model, not a CAPEX model. (CAPEX and OPEX are company investment models. While CAPEX relates to expenditure for procuring goods, OPEX is relalted to operating costs.)
Hosted Cloud Contact Center
With the Hosted Cloud Contact Center solution, the provider sets up an instance of the on-site system in its own cloud server center environment. This environment is also known as a "multi-instance platform".
This platform gives each customer access to their own, virtualized software instance based on shared hardware.
This makes it a flexible and scalable alternative to the location-based contact center, which is its main advantage over the on-premises solution. Implementation requires minimal time and effort and promises only minor disruption, meaning start-up costs are low. Established companies can also benefit financially by reusing existing software and collaborating with the same contact center provider for several years.
What reasons are there for moving an existing on-prem contact center solution to the cloud?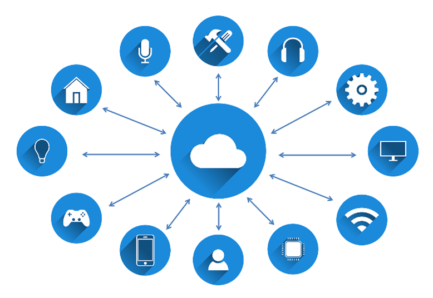 Lots of companies are switching to the cloud because, unlike on-site systems, they can lower their overall operating costs and increase their ROI, giving them a significant competitive edge on the market.
Benefits that promise cost savings include:
The cloud provider pretty much guarantees 24/7 administration
Any changes the customer wants are implemented as far as possible
Upgrades and patches are installed by the provider as part of the service
Maintenance and support are long-term components of a cloud service
Additional pluses include:
Efficient upgrades installed by specialized cloud provider = no more waiting on overworked in-house IT departments
Take the load off internal teams by

"utilizing"

the expertise of a managed cloud or CCaaS provider, especially when it comes to security
With cloud solutions, there's no physical hardware on-site, meaning property and energy costs can be reduced
Battle of the Contact Centers – What's the best solution for your company?
The table below breaks down the differences between the solutions clearly. Use this comparison chart to make it easier for your company to choose the best contact center solution.
Selection factor

On-Premises

CCaaS

Managed Cloud

Cost per agent

high

lowest

low

Personalization

possible

possible

possible

Cashflow

high CAPEX
low OPEX

only OPEX

lower CAPEX
higher OPEX

Flexibility on no. of agents

cannot be increased
can be decreased

can be increased and decreased

depends on software used

Staffing requirements

high

lowest

low

Scaling

limited

Changes during peak periods

limited

Necessary technology on site

Software, server center and access via network

Access via network

Software and access via network

Simplicity and speed of implementation

slow

high/fast

moderate
What preparations are required for a cloud migration?
Ultimately, modern technologies or new providers are supposed to improve the customer experience. Your chosen solution should be used primarily as a way of improving customer satisfaction. This means:
Initial contact is handled in the best way possible
Waiting times are optimized
Agents can take on a higher workload
First, the current processes have to be clearly mapped out in order to identify how customers make contact, how passionately employees go about their duties and what management practices are implemented. The guiding principle is to sketch out your requirements and define clear business objectives.
You should investigate multiple cloud contact center solutions. As you do this, analyze aspects like service experience, case studies and deployment practices in more detail. A cloud solution is supposed to make your work easier, as well as improving quality and ensuring business continuity. It should be easy and uncomplicated to work with.
If the provider your company opts for values a good Customer Journey and can demonstrate plenty of experience and well-trained staff, then migrating to the cloud will be straightforward and achieving the success you want easy.
So don't be afraid of change and always keep your eye on the ball when it comes to new technologies! So you don't miss out on the right option for your company. May the force of the best Contact Center be with you.