Call Center CTI: Connecting Customer Data with Your Contact Center
Most contact center professionals know about computer telephony integration (CTI), if they're not already using one of these systems. CTI gives agents everything they need to provide phone support within their existing agent desktop.
But a CTI system can do a lot more than help call center agents with taking and transferring calls. Call center CTI can be a tremendous boon to agent productivity, personalized customer experience (CX), and contact center analytics—especially for environments receiving a high number of calls.
You'll find that call center CTI can be an incredible asset for multiple contact center stakeholders.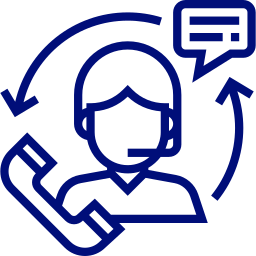 What is CTI in Call Center Environments?
Call center CTI connects call management with other business systems, such as your customer relationship management (CRM) platform, task management system, and collaboration tools. As a call comes into the agent, call center CTI displays important customer information, call history, and other relevant data in real-time.
For example, our own CTI solution, b+s Connects, connects Salesforce with Cisco Contact Center, enabling smart routing, inbound/outbound support calls, and reporting.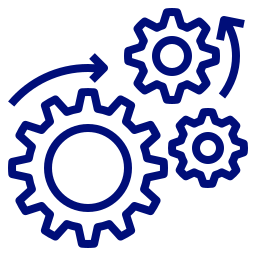 How Does Call Center CTI Work?
One of the key advantages of a CTI system is adaptability. You'll find CTI systems implemented—and customized for—a variety of business use cases. Here's a typical contact center workflow for CTI telephony:
A customer dials the call center and interacts with the interactive voice response (IVR) to provide their reason for calling.
Automatic call distributor (ACD) directs the call based on phone number, interactive voice response inputs, agent availability, and other routing rules.
Agent receives call notification (usually in the form of a screen pop), including relevant information about the caller from the CRM, which is displayed on screen in real-time.
If available, call scripting provides agents with scripts and prompts that guide them through the call process.
Call recording and analytics record and transcribe calls for monitoring agent performance, identifying coaching opportunities, and evaluating customer feedback.
After the call is completed, the agent enters notes about the call into the CTI system, which is automatically synchronized with the CRM to help track customer interactions and issue follow-up.
Again, this is a common support workflow for CTI systems. Given the flexibility of most CTI call center software, these workflows can be adapted to far more business use cases—of considerable complexity—including a variety of sales processes.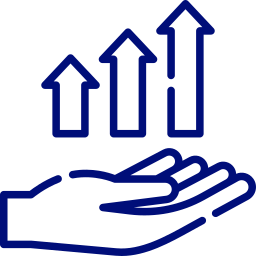 The Benefits of CTI
As calls pass through these steps, data is passing back and forth between CTI and other connected systems. This gives the agent all they need (customer context, relevant knowledge base material, etc.) without the need to switch windows.
Overall, a CTI system enables greater collaboration with other tiers of support, teams, and even business units. In addition, call centers that implement CTI telephony tend to realize a few important benefits:
Reduce call handling time
Because it allows agents to quickly access customer information and history without needing to navigate through multiple systems or applications, CTI telephony can significantly reduce call handling time, in a relatively short period.
Improve satisfaction and retention
Features like screen pops, click-to-dial, quick transfers, and linking calls to cases save agents a lot of time, so they can focus on having better conversations with customers—which is great for agent satisfaction, retention, and overall CX.
Frictionless customer experience
The customer should receive the full attention of any agent. CTI systems allow agents to spend less time on collecting information and more on serving the customer. Customers will feel that the agent assisting them is more attentive and better equipped to handle their concerns.
Relevant and personalized recommendations
CCAI transcription allows embedded AI tools (Salesforce Einstein, for example) to provide real-time recommendations and next best actions, so agents always know what to say and do.
Supervisor productivity
The best call center CTI software supports call monitoring, which can help supervisors with quality assurance, performance management, and compliance. Many call center supervisors rely on CTI for automated call recordings, linking recordings to cases in the CRM, and metrics to provide targeted coaching and training to their agents.
Smooth installation and integration
Many call center CTI allow for fast and flexible installation thanks to adherence to industry standards (TAPI and TSAPI, for example), plug-and-play installation and configuration, and compatibility with a broad range of telephony and computer systems (including PBX, VoIP, and CRM). b+s Connects for Salesforce, for example, uses Salesforce Lightning Flow setup, and can be installed (in its simplest form) in minutes.
Data insights
Businesses can use call center CTI to track customer interactions across multiple channels, including phone, email, chat, and social media. This data can be used to identify trends and patterns, improve processes, and make data-driven decisions about contact center strategy.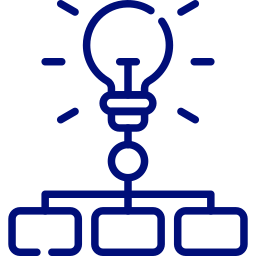 Uses Cases for Call Center CTI
Integrating the contact center technology with a CRM's omnichannel capabilities opens up a range of communication channels. Instead of just answering the phone or just writing emails, blended agents can be doing all of these things at once: multiple chats with emails, all at once.
The operational efficiency that comes with this sort of customer contact response system is a distinct improvement on the old, one caller to one agent setup. Unsurprisingly, call center CTI has found a home in a variety of use cases.
Healthcare: Integrated Patient Data for Telemedicine Platform
A leading provider of telemedicine solutions uses Bucher + Suter's CTI system to integrate customer data with their telemedicine platform. This allows doctors to access patient information and history in real-time.
The immediate availability of patient details saves physicians considerable time. In particular, they no longer have to switch windows to review records and health history when sending follow-up messages directly to patients.
Results:
Time and cost savings for physicians
Improved patient satisfaction
Improved availability (not all inquiries require an appointment)
Customer Care: 'Single Pane of Glass' for Agents Around the World
A large organization with more than 500 support agents based around the world had only a few weeks to deploy a worldwide CTI system. In that short timeframe, they launched this call center integration, providing all agents a signal pane of glass within the existing Salesforce window.
Now, no matter where agents are or who they're interacting with, their transfers automatically carry the customer record through the entire journey. The team also integrates CTI for agent automation strategies, phone recording, and the customization of background tasks.
Results:
Improved handle time
Better cross-team collaboration
Scalable solution for needs of global contact center
Sales: Rep Availability and Reporting
A sales intake team handles both inbound and outbound calls for a SaaS provider in the cybersecurity space. The team relies on the CTI system to make it easy for reps to switch between inbound and outbound work—and for supervisors to monitor availability across the team.
Sales leaders also generate detailed reports on sales performance, pipeline, and even coaching opportunities. The team uses this information to inform strategy, optimize resource allocation, and take better advantage of sales opportunities.
Results:
Improved sales productivity for new reps
Better pipeline and performance reporting
Incremental increase in revenue
Finding and Implementing this Essential Contact Center Solution
CTI is an essential technology for contact centers looking to provide a more personalized and efficient customer experience. By integrating customer data with contact center technology, businesses can:
Improve agent productivity and handle times
Boost customer satisfaction and retention rates
Personalize customer service without sacrificing efficiency
Help supervisors focus on business-critical tasks
Derive critical business insights from integrated customer data
When implementing CTI, it's important to define business requirements and goals, then choose a vendor that aligns with your particular needs. Does the CTI vendor have case studies from your particular industry or use case?
Finally, test your shortlisted systems thoroughly and get a feel for what kind of post-installation support you'll receive. By following these best practices and successful examples, businesses can successfully implement CTI and take their customer service to the next level.
b+s Call Center Integration
Bucher + Suter uses CTI technology to provide agents with a 360° view of the customer at all times. b+s Connects is the leading solution for Cisco Contact Center agents to use business-critical applications such as Salesforce, Microsoft Dynamics, and ServiceNow as their single unified desktop.
Tailor-made for contact centers that strive for efficiency and continuous improvement of the customer experience, b+s Connects is designed to fully leverage all facets of CTI technology. Highlights include:
Designed for multichannel contact centers
No desktop installation required thanks to the browser-based gadget (CRM dependent)
Voice implementation requires no additional hardware (CRM dependent)
If you'd like to understand more about Bucher + Suter's computer telephony integration product, b+s Connects, then please contact us using the form below.