Best Conversational Analytics: Interview with Cognigy
Conversational Analytics: Our Conversational AI Partner Cognigy recently launched a unique AI-based analytics suite that delivers insights from millions of data points. Read on to find out more about the functions and benefits of data-based customer service!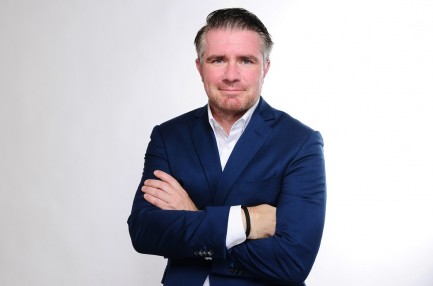 An interview with Marc Schneider, VP Partner at Cognigy
Bucher + Suter: Analyses are part of the daily business in any customer service organization. Every sizeable contact center has analysis tools. What is new and different about your Cognigy Insights analytics suite?
Cognigy: We're pursuing a new approach that makes the most of all the possibilities open to us today. We all know there is a competition to come up with the smartest automation system. And conversational AI alone is not enough to win it – conversational analytics is needed too. Existing analysis methods show KPIs and aggregated data, but they don't explore the process steps and they don't allow immediate improvements either. They aim to keep customer queue times to a minimum, prevent multiple forwarding, and route callers directly to the right person in the contact center. But the new-generation smart bots are fundamentally transforming these processes. Today, a competent, virtual contact agent is available to customers at all times. No matter how many customers call at the same time or when they call. Bots tend to reduce the waiting time to practically zero. In the medium term, of course, this also requires a rethink of what kind of analyses are needed.
Bucher + Suter: You mean, in the future, customer service managers will no longer have to focus so much on organizing strongly fluctuating call volumes and shortening waiting times and will analyze them?
Cognigy: In the future, the main aim will be to optimize the performance of human and bot as a team to achieve a new service experience. Bots will increasingly be there, 24/7, as the first point of contact for customers (unless the customer prefers to speak to a live agent as their first point of contact). This will set in motion a chain of individual dialog steps, in which the bot responds to recurring requests, carries out self-service actions, hands over to the contact center agents and provides them with support, if necessary, through the Agent Assist solution. We can already track all of this today. Our virtual agents evaluate millions of data points every day – completely securely and in compliance with data privacy – but so far it has hardly been possible to convert this data into actionable insights.
Bucher + Suter: Exactly. Huge amounts of data and AI don't mean anything if the customer service organization can't gain any insights from them for its day-to-day business. What can service managers learn from Cognigy Insight?
Cognigy: Our customers want to have a clear idea of what is happening along the way to their end-goal. They want to know how their customers react to each step in the dialog and why. So far, conversational AI solutions have been able to recognize intent at the start of the dialog, and then measure in how many cases this intent was fulfilled at the end. But we wanted to take it one step further and clarify exactly what happens in the intermediate process and how each step can be improved. This has always been a black box because analytics was decoupled from it. Only when data is collected AND evaluated on a platform can real insights be generated and used for optimization. Today, we can display quantitative KPIs such as goals reached, average conversation length, ratings, number of handovers to agents or even understood messages on the dashboard. And drill down deep into the details.
Bucher + Suter: How easy is it to use? And what outcomes can it lead to?
Cognigy: Users don't need any prior knowledge or external tools to get answers to qualitative questions such as: Which channel is most frequently used for what requests? Which checkout process works best? What correlations, patterns and dependencies exist? Which steps led to an agent handover? This data is processed and made available. If required, users can also drill down to a more granular view of the recorded dialogs and move forward and backward in their analysis to find out where customers dropped off.
In this way, real-time optimizations can be made or A/B testing introduced to the steps. Any change in the process has a direct impact on the conversation – and thus on the customer's satisfaction during the dialog. Collecting data, generating insights, deriving optimization measures and displaying successful outcomes thus all become part of a transparent process chain.
Bucher + Suter: Could you please give us a real-life example?
Cognigy: Yes, of course. Let's take the highly automated and analyzable cancellation process. Due to the pandemic, cancellations have become a major issue for contact centers throughout the entire travel industry. Every percentage counts. We can now examine every step in the conversation. I'll explain it here using made-up figures:
The intent (cancel trip) was correctly identified by the voicebot in 98% of cases. Insight: Voice recognition worked really well.
Authentication only succeeded in 68% of cases. Insight: Problem! Both the CRM connection and the dialog should be checked/optimized.
54% of customers were prepared to cancel the trip through the bot. Insight: a good value
But only 36% of them succeeded in doing so. Insight: Problem! Both the connection to the booking system and the dialog should be checked/optimized.
That way, the customer service operation can steadily increase the success rate of each step in the dialog. Conversational analytics visualizes and reveals at what point in the conversation customers drop off, at what point they request to be handed over to a live agent, and why. And the analysis isn't just restricted to voicebots and chatbots: it also supports all the interactions that take place after a handover to a live agent. It's all about the entire customer experience, and customers don't distinguish between bot and human – they view their journey as a whole!
It's even possible to follow up in third-party systems. For example, one of our telecoms customers sold Internet upgrades automatically by bot during the lockdowns. In this case, you could analyze the outcome of the dialog in the respective channel as well as seeing what happens in the linked ordering system. For example, are there unexpected drop-offs there? Or can you connect other offers to the Internet upgrade and what affect will that have?
It's important to have an experienced partner like Bucher + Suter at your side – one that is familiar with the customer's processes, understands its own business, and delivers technological excellence. After all, we're talking about transforming customer service in its entirety – and knowledge, experience and the best technology must go hand in hand here.
Bucher + Suter: Thank you very much for the interesting insights into Cognigy Insights. For more information about our Conversational AI and voice bot solutions click HERE.
If you'd like to find out more about the possibilities offered by new conversational analytics, please get in touch!