Why Customer Experience Matters in the Contact Center
Most discussions about customer experience start with the same warning: just one bad customer interaction can spoil the entire relationship. It's true, and for more than 32% of customers who move on from a business, the reason is bad customer service. The question is…
So what?
Sure, positive customer experience can impact customer loyalty, employee satisfaction, and the bottom line. And 41% of organizations with over 5,000 employees told CMS Wire Insights that customer experience is "extremely or very important." But what does that mean for the customer service professionals responsible for all that comes before, during, and after the fracture in the relationship?
They need to know not only why customer experience matters but what actually makes customers happy. And they need to demonstrate how investments in particular customer service experience strategies will tangibly influence customer experience in the right ways.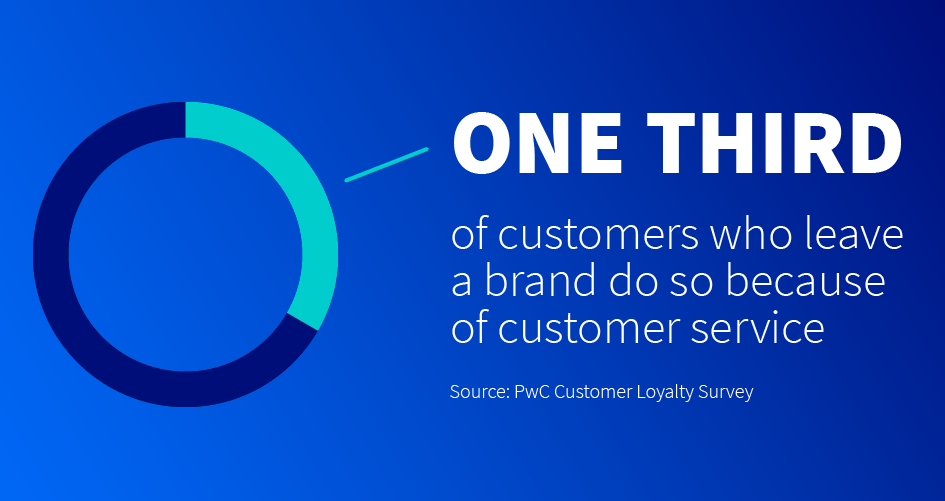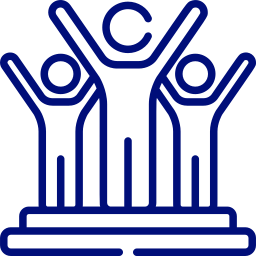 The Importance of Customer Experience
So, what is customer experience? It's how people feel about all of the various interactions they've had with a brand's products, services, and people. Happy customers means more revenue per transaction and improved brand loyalty, among other benefits.
Why is customer experience important? Customer retention, first of all, because we know that unhappy customers are unlikely to stick around for long. In the process of customer churn, they'll leave customer feedback on sites like G2 and TrustPilot, or tell industry peers who come along and ask them for recommendations. The impact of poor customer experience can quickly compound much faster than a positive customer experience.
Given the critical position of the contact center in customer journeys, it's little wonder that customer service factors greatly into customer experience. Typically, customer service teams use a few metrics to measure customer experience:
Customer satisfaction surveys (CSAT)
Net Promoter Score (NPS)
Customer churn rate
Customer feedback/voice of customer data
As to what makes a great customer experience in the contact center, Qualtrics notes three things, in particular, make customers happy: a helpful agent (6.2x happier); an empathetic agent (5.2x happier); and low wait times (2.7x happier). Typically, happy customers become loyal customers.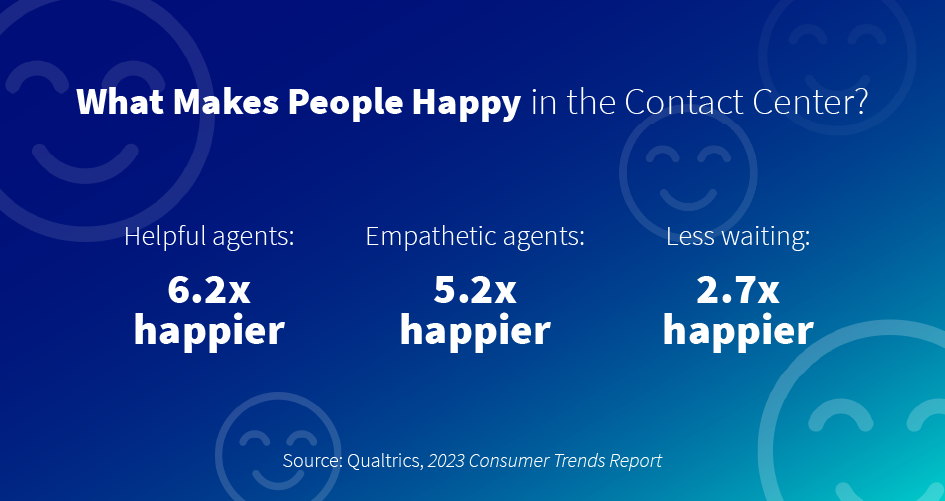 Creating that happiness with consistency and at scale remains a challenge for many large enterprises. Even those who understand the importance of customer experience and strive to make customer experience a differentiator struggle to see the ROI (in a Forrester survey, 54% of customer experience professionals reported an inability to prove ROI for their work).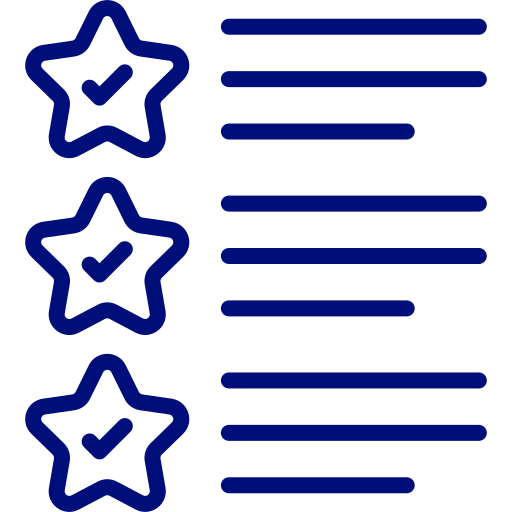 5 Specific Strategies for Improving Customer Experience in the Contact Center
While it might only represent a part of the broader customer experience strategy, the contact center plays a prominent role in the customer journey. Within this space, there are opportunities for investing in customer-centric strategies that can lead to demonstrable—and in some cases, impressive—ROI.
1. Build an Omnichannel Contact Center
The 2023 Digital Trends Experience Index from Adobe found that "89% of senior executives believe customer experiences are constantly resetting to match their best omnichannel experiences." We see a similar pace of change in customer service and support.
Just take the airline industry as an example. It wasn't long ago that a service kiosk, or phone call, was the only option for passengers needing assistance. Then people started sending customer feedback to the Southwests and Ryanairs of the world on social media.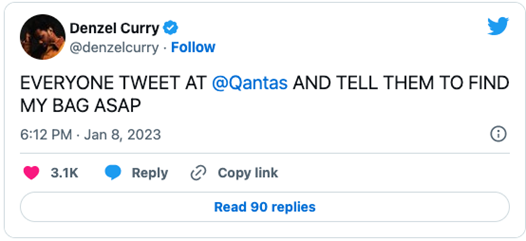 Today, many of those airlines (the smart ones, at least) respond to complaints of poor customer experience through social media itself, treating them as dedicated support channels (with the requisite backend infrastructure to boot).
This is but one example of how an omnichannel approach can improve customer satisfaction, increase efficiency, and provide valuable insights into customer behavior. Beyond social media, customer expect fast, personalized service by email, chat, and phone. You can read more on omnichannel here: Why the World's Top Enterprises Invest in an Omnichannel Contact Center.
2. Bring Relevance to Customers and Agents Where They Are
Knowledge is a critical part of the support experience—both for customers and the agents that serve them. Irrelevant, siloed, or outdated content can create high-effort, high-friction experiences that inflate time to resolution, while frustrating everyone involved.
When you consider the many opportunities for seeking knowledge throughout the customer journey, the importance of relevant knowledge becomes clear.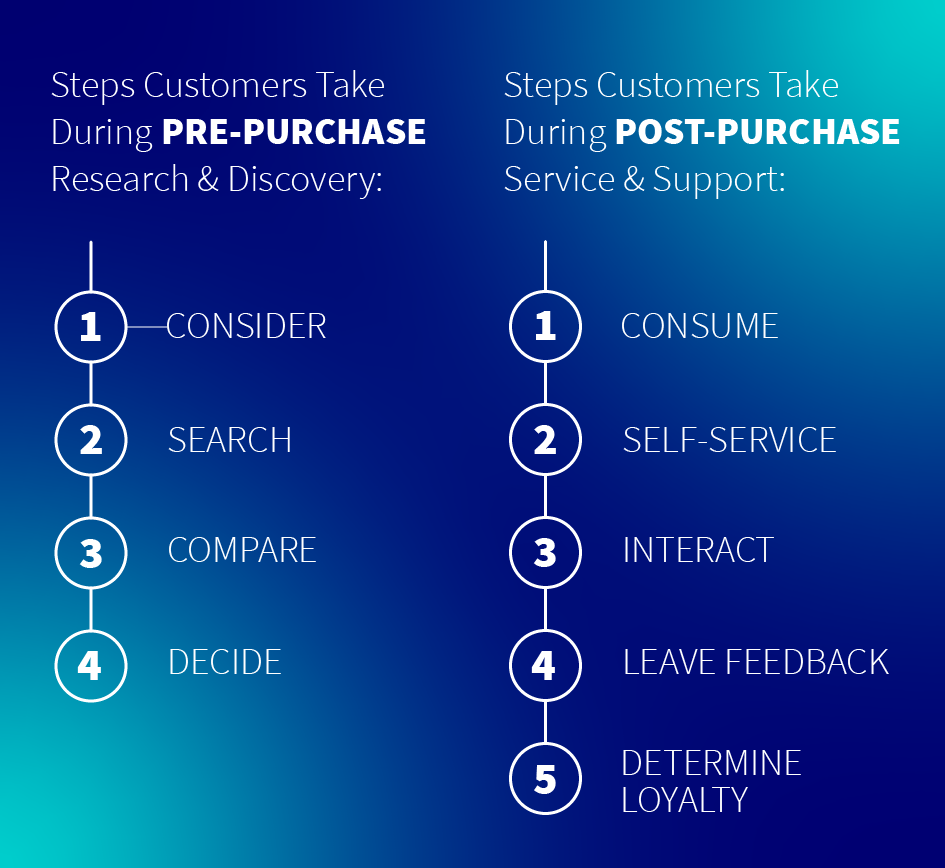 By surfacing timely product information during the pre-purchase discovery process, companies ensure that their brand is being considered alongside competitors. The ability to do so after the purchase allows companies to cultivate customer loyalty by delivering satisfactory support and service.
Typically, this requires a structured, regularly updated knowledge base that can be indexed by other channels (site search, agent desktop, etc.)—if not a full-blown knowledge management platform. Combining an effective knowledge platform with Salesforce, transcription, and AI can serve agents  relevant articles, in real time, that can help them steer their discussions.
3. Orchestrate the Customer Journey
Customer journey orchestration is the process of designing and delivering a seamless, personalized, and consistent experience across all touchpoints and channels. The goal is to create a cohesive and integrated experience that aligns with customer expectations and provides value.
This requires a deep understanding of customer journey maps and data, cross-functional collaboration, and the use of advanced technologies such as AI and automation. All of which can create some interesting use cases for customer journey orchestration in the contact center.
Use Case: Customer Experience Strategy for Consumer Manufacturer
Let's take a consumer appliance manufacturer, for example. A customer calls the contact center with a question about the ice maker on their new refrigerator. While the agent on the call handles the case, they can also see that the customer has previously viewed articles about water purifiers.
Once the issue is resolved, the agent can guide the customer to a promotion on an inline water purifier and—noting where that customer lives—suggest a suitable service contract to go with it. This type of orchestration not only brings value to the customer experience but creates a cross-sell upsell opportunity at the same time.
4. Elevate Your Chatbot
In the previous decade, you saw the likes of IBM and Gartner making bold predictions about the rise of chatbots. We have seen a sharp rise in chatbot adoption across companies and contact centers in a variety of industry verticals. And they can and do have a positive impact on customer experience, with the ability to help with:
Gathering information on products and offers
Asking questions and getting help
Handling routine support issues
Completing routine transactions
Collecting customer feedback
As such, chatbots have become their own microcosm of customer experience. People expect a lot of out-of-service chatbots, in particular. Herein lies a great opportunity to improve customer experience because not only do a lot of customers want to interact with chatbots, but those customer interactions generate a lot of actionable data for customer service professionals to learn from.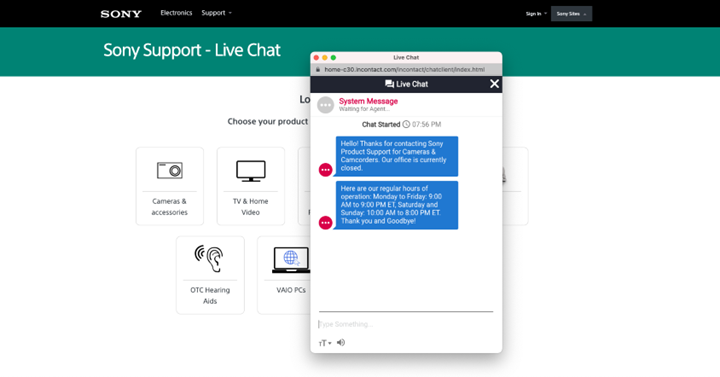 5. Consider AI-Enabled Customer Service
Speaking of chatbots, many consider AI-enabled customer service to be the future. AI is proving its ability to be the frontline of customer service, even for complex, high-touch issues. Yet new findings from McKinsey & Company indicate that the ability for enterprises to deploy AI-enabled customer service will depend on their maturity, which breaks down into five levels:
Level 1: Still relying heavily on manual processes (even paper)
Level 2: Basic digitization and automation of processes
Level 3: Better self-service options and end-to-end resolution on digital
Level 4: Proactive AI-enabled support
Level 5: Ability to solve nearly 100% of cases through digital channels
In AI for Customer Experience, we break down five use cases for the modern contact center, including smarter chatbots and more intelligent case routing.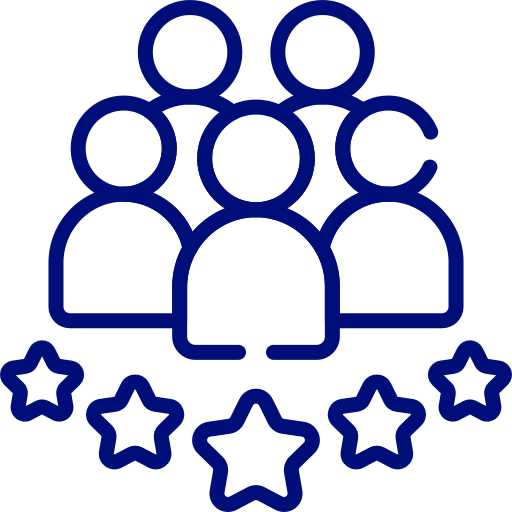 5 Real-World Examples of Evolved Corporate Customer Experience
Many enterprises are already putting these strategies into play with impressive results. Let's look at four use cases in particular:
T-Mobile
You might have heard of the Team of Experts Customer Service Model from T-Mobile for Business. This program provides business customers with personalized and dedicated support from a small team of agents rather than having to navigate through a large call center.
It works like this: customers are assigned to a small group of agents responsible for resolving all their inquiries and issues. This allows the agents to develop a deeper understanding of the customer's needs and preferences and to provide more personalized and practical support.
As a result of this program, T-Mobile has reported a 60% increase in customer satisfaction, 49% reduction in employee turnover, and a 159% increase in upsells.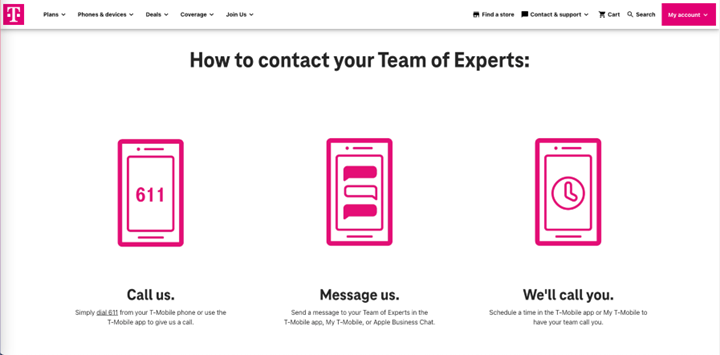 Microsoft
Similarly, Microsoft recently implemented a new approach to customer support called Microsoft Unified, which provides a more personalized, proactive, and seamless support experience for enterprise customers.
The program consolidates various support offerings into a single, integrated support program that provides enterprise customers with a dedicated support team. The support is proactive, thanks to advanced analytics tools that help identify and address potential issues before they become major problems.
Since rolling out Microsoft Unified, the software giant has seen significant improvements in customer satisfaction and loyalty, including a 16-point increase in its Net Promoter Score (NPS) and a 10% increase in customer satisfaction ratings.
Dell
Support tiers are not a new concept in the contact center. But there is room for innovation within those tiers that can allow for more personalization. Dell Technologies is a good example. Their ProSupport Plus program provides premium support to business customers.
Under the ProSupport Plus program, Dell assigns a dedicated team of support agents to each customer, who are responsible for providing personalized support and resolving issues. The program also includes features such as predictive issue detection, which allows Dell to proactively identify and resolve potential issues before they impact the customer.
According to Dell, the ProSupport Plus program has resulted in significant improvements in customer satisfaction and support efficiency, including 91% less time to resolution and 72% fewer steps in the support process.
TrialCard
TrialCard was finding that the operational pressures of business growth were mounting. The operations team needed to bolster its contact center to keep time to resolution low while:
Getting the correct information to agents quickly
Reducing response times during customer interaction
Increasing response relevance and accuracy
Ensuring caller information was appropriately captured and utilized
Bucher + Suter built a comprehensive solution that met TrialCard's overarching customer-centric focus. This included displaying actionable information to agents and supervisors, enhanced call recording for monitoring and coaching, and upgraded agent login and better user interface (UI) with Salesforce.
As a result of these investments in customer experience, TrialCard achieved lower hold times, fewer customer transfers, and faster problem resolution. The company reduced average speed of answer to five seconds—a 95% decrease—and average handle time by 25%.
Read the full TrialCard case study.
AOK Nordost
AOK Nordost needed to introduce a highly available telecommunications and service center infrastructure based on VoIP. Given the company's 1.8 million customers across 100 locations, the solution needed to be flexible and scalable.
Working with Bucher + Suter, AOK Nordost integrated CTI into their web-based CRM and created a web-based agent desktop, among other enhancements. The project went live within four months of commissioning and now supports more than 185 agents distributed over 100 locations.
Customer experience remains of the highest standard, even as AOK Nordost continues to expand support locations, and digital channels alongside its 24/7 phone support.
Read the full AOK Nordost case study here.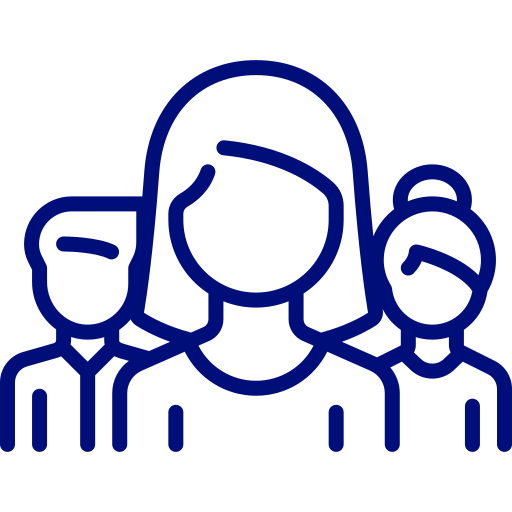 People are Ultimately Why Customer Experience Matters
The shift in the balance of power from sellers to buyers has had a significant impact. To stay relevant, companies must make a crucial decision: prioritize the customer experience or risk becoming irrelevant.
Clearly, the world's leading enterprises have their eyes on improving customer experience. Many start with the contact center and build outward, as we see with the examples from T-Mobile, Microsoft, Dell, Salesforce, TrialCard, and AOK Nordost.
Ultimately, customer experience matters because people matter. Which is an important point. To improve customer experience, we have to think about how people are—their wants, needs, and desires. How they talk and prefer to interact throughout the customer journey.
What their mindset is when reaching out to the contact center.
All of which reminds contact center professionals to always keep it human. A third of people still consider human interaction important to their loyalty—up to 50% for some industries (PwC, 2022). Making people your North Star is the first step toward making the customer experience part of your value proposition.
If you'd like to understand more about Bucher + Suter's customer experience services, please contact us using the form below.