It can be difficult to orchestrate personalized contact center experiences, but the guiding principle is comparatively simple: customers want to feel acknowledged. They want to feel taken care of, even during mundane interactions. For the contact center that can consistently meet this fundamental need, considerable spoils await.
It's one thing to account for the many different entry points that customers now have into the contact center. Underneath it all is the need for a cohesive and integrated strategy, from how you build your agent experience to how you make the most of your customer data.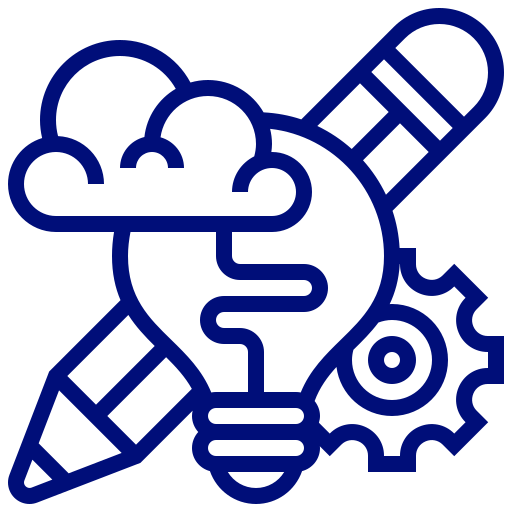 How to Overcome the Challenges of Contact Center Personalization
A personalized contact experience is any pre- or post-sale service interaction customized for particular customers or customer groupings. That can mean a lot of different things, given the variety of channels made available by most organizations.
For example, a guided self-service journey tailored to a particular customer's product. Or the contact center agent who picks up the phone and already knows whom they're speaking to, what about, and which solutions are best.
Great in theory, but complicated in practice. Take retail, for example: 35% of retail customers encounter frustration during post-purchase issue resolution. Not surprising, since the same report found a number of obstacles to personalized service for retailers:
Less than half have a strategic focus on personalization
Only 5% offer personalized issue resolution mechanisms
Less than 20% provide personalized chat and call experiences
The challenges to personalized service extend beyond retail. A 2023 June Market Study from Contact Center Week Digital found that 84% of contact center budgets are flat or on the decline. Of the 77% of businesses that have built digital customer care platforms, only 10% of those platforms are integrated.
Despite these challenges, contact center teams have ample opportunity to personalize their contact center, starting with these four focus areas:
1. Implement  
It's frustrating for any customer to call and wait on hold, only to find that they were routed to the wrong agent. Here comes another call transfer, more wait time, and with it, the feeling of cold, impersonal service that so many customers already dislike.
Skills-based routing is a form of contact center personalization that uses an intelligent routing system capable of matching customers with agents based on their expertise and the customer's needs. This ensures that customers are automatically connected to agents who can address their specific issues efficiently, whether they reach out by phone, email, or another channel.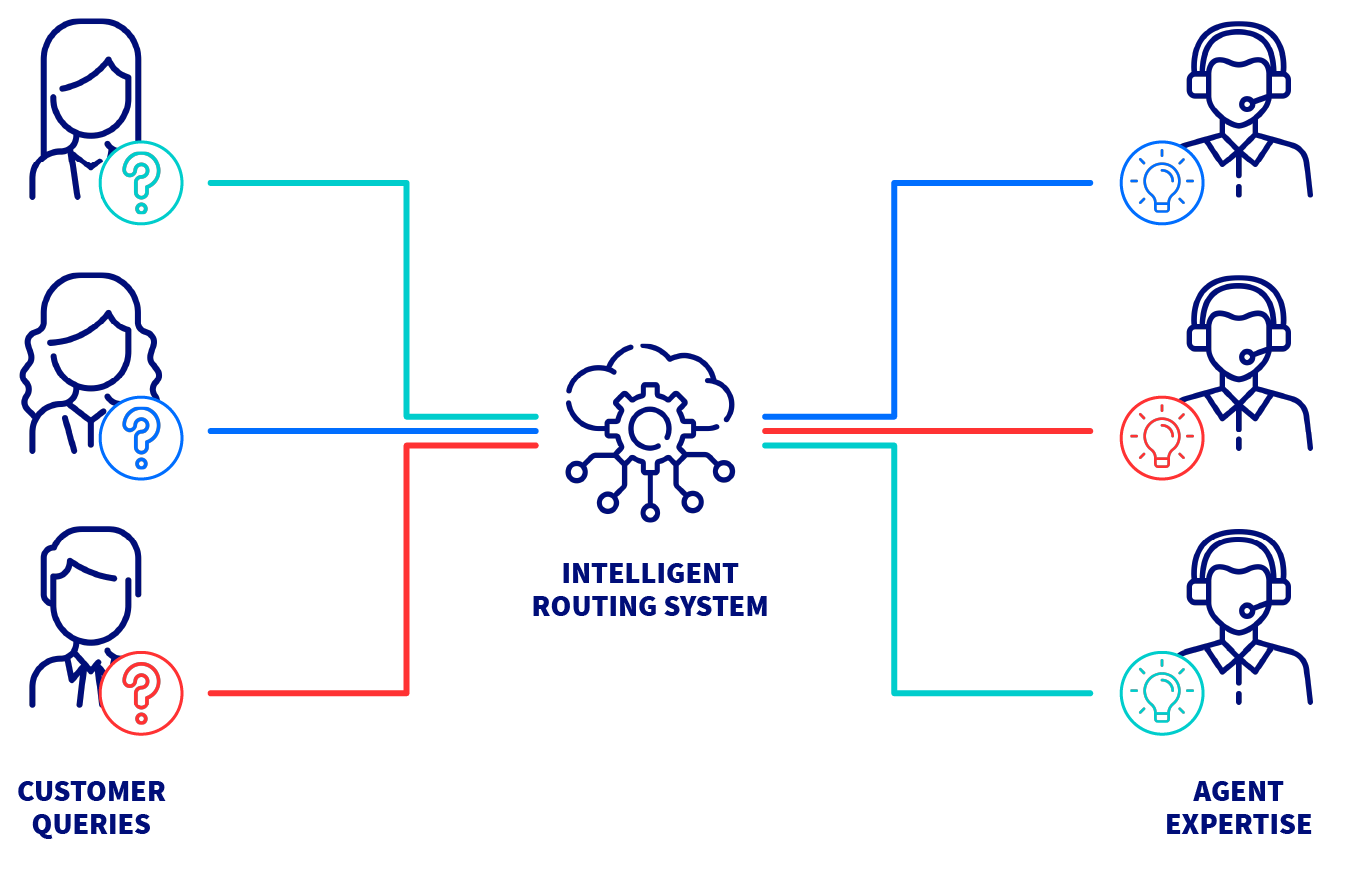 Additionally, intelligent routing systems can be deeply optimized for particular journeys. For example, you can bundle calls, emails, and chats for forwarding to the responsible team (Tier 1 Business Support, for example). You can also set up customized alternatives if the primary routing destination is unavailable, or volume is spiking.
Most contact centers find that computer telephony integration (CTI) is a critical part of this equation.
2. Make Self-Service Options the Best First Choice
While many customers want to help themselves, it doesn't always work out. According to Gartner, only 13% of customers are "fully contained in self-service" from the time they start their journey until resolution.
One way to shore up the self-service success rate is to develop an intuitive self-service portal with personalized content recommendations based on a customer's previous interactions. This empowers customers to find answers tailored to their specific needs. Some contact centers offer authenticated portals for even deeper personalization.
Site search is another opportunity for personalized self-service. Some of the more advanced implementations rely on AI/ML to personalize search results in real time, based on the user's query input; or to tailor the next steps in a given service journey based on what a person has looked for or interacted with along the way.
3. Feed Your Service Chatbot
Speaking of self-service, the amount of service requests coming in through chat and messaging apps has multiplied. But, only 15% of customers trust chatbots to be effective in helping resolve their issues.
The extent to which chatbots can deliver on expected outcomes depends on what you feed them, so to speak. High-performing AI-powered chatbots are typically connected to integrated contact center systems and data, CRM, and the knowledge database, to name a few.
These bots can collect basic customer information and preferences, allowing human agents to start interactions with a personalized touch. At the very least, a chatbot ought to be capable of shouldering a high volume of routine inquiries, with the help of natural language processing—and to hand off to live agents for more in-depth service when necessary.
4. Equip Agents with Real-Time Interaction History
Make it easy for agents to see it all without switching interfaces. Ideally, an agent already knows a lot about the customer before picking up the inquiry, including:
Customer profile (purchase history, past interactions, etc.)
Journey leading up to the case (what they searched, saw, and clicked on)
Recommended solutions based on similar cases
Delivering this level of personalized agent experience requires close integration of the CRM and potentially other data sources. Many contact centers rely on integration tools (more and more frequently powered by AI) to bring everything together into a single view—one place that agents can rely on from case to case for up-to-date, reliable information, as well as recommended solutions based on the customer's history and other similar cases.
Aside from helping agents to be more productive, this unified agent view creates a better overall experience for the customer. The agent they're talking to doesn't have to multitask as much—there's much less waiting while the agent clicks around. This makes more space for the empathy that's missing from so many customer service interactions.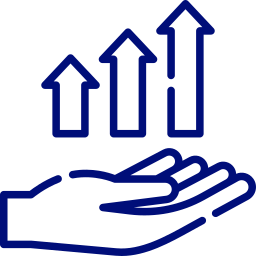 As Your Contact Center Platform Goes, so Does Personalization
Without the ability to bring in interaction data from across channels and across the organization into an integrated platform, efforts at personalization will be limited. Scaling those efforts will be nearly impossible. Alas, almost 60% of contact center leaders believe data challenges "prevent agents from building relationships with customers."
The time is now to invest in an omnichannel contact center, with a heavy focus on integrating existing systems and customer data. The ability to personalize in the four focus areas detailed above depends on it.